Homeland actress Claire Danes has never been one for ultra long, glamorous styles on or off the red carpet. In fact, she has worn a simple, chic bob for most of her time in the celebrity spotlight. We all remember the rich auburn bob from her teen years during her breakthrough role in "My So Called Life" (along with the hunky Jared Leto!), but for most of her screen life, Claire has been working it as a blonde. While she has experimented with slightly longer styles, layers and cuts, she has stuck with a formula that works for her face shape and complexion.
 
Let's check out Claire's hair history to see how she always looks so fabulous.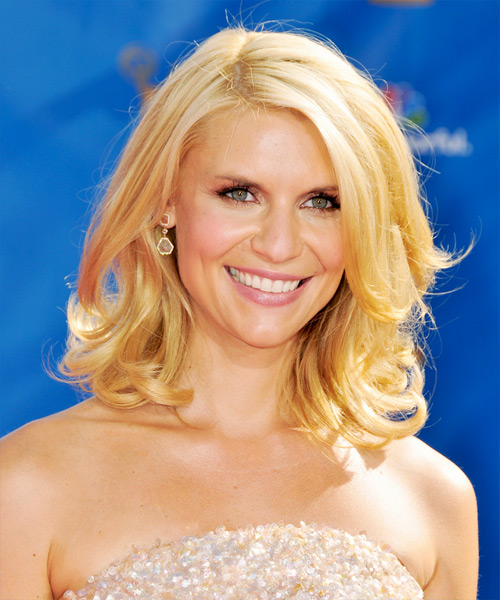 Here, Claire is looking glam and gorgeous on the red carpet in a buttery yellow bob. She has a heart shaped face, which means she can pull off a shoulder skimming bob with ease. Her grown out fringe has been curled and swept to the side for an elegant look and the rest of her hair has large curls throughout for ultra bounce and body. Claire's colour is also a keeper here. Her warm complexion and green eyes looks great with this light golden blonde shade that has lighter sun-kissed pieces throughout.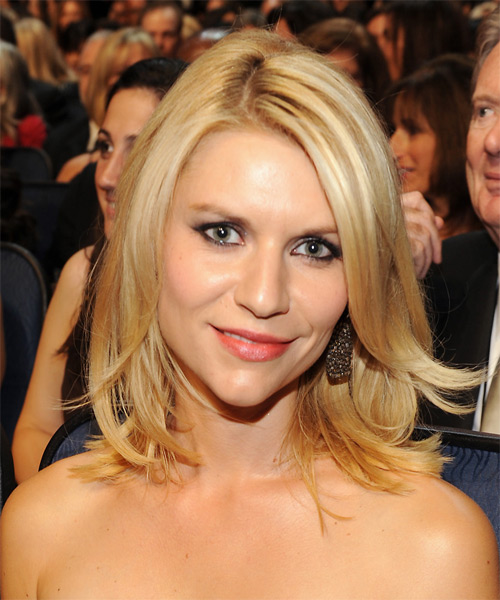 In this image, Claire has kept the same fabulous light beachy blonde colour but has gone for a sleek, straight look instead. The blunt edges on this bob look great with her heart shaped face and also adds bulk to her fine hair texture. There are some jagged layers cut in throughout the ends for extra movement, which Claire has enhanced by flipping them out slightly. This effect can be created using a round brush during the blow drying stage to create volume and wave.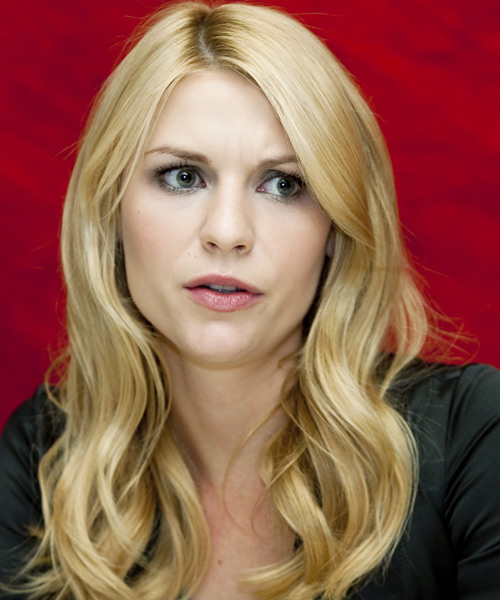 When she wants to go for a slightly longer look, Claire lets her hair grow out past her shoulders and keeps some layering in for body and movement. Her fine hair texture also benefits from the soft waves she has added in. This look can be created by using rollers or a large barrelled curling iron and is a great way to add some texture to otherwise straight and/or limp hair. The colour here is still a gorgeous light blonde but this time with a more ashy or beige tone to it, rather than the brighter yellow blondes we have seen previously.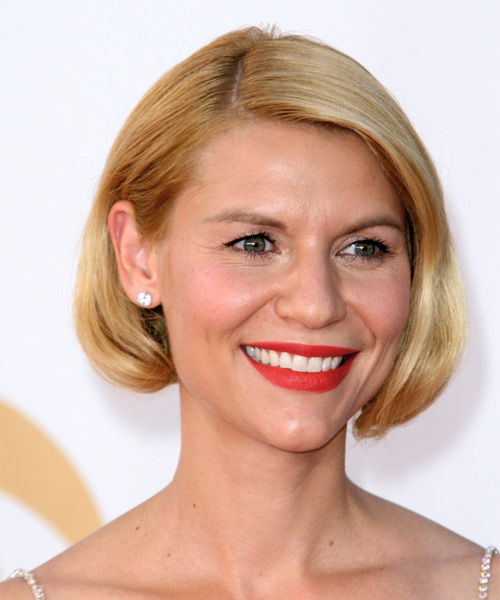 On occasion, Claire likes to go short too, with a pageboy bob hairstyle (minus the bangs) as seen here. Claire's simple jaw length bob is timeless and elegant, and suits her heart shaped face nicely. She keeps it simple with a side part and curled ends for a vintage inspired look, complete with simple eye makeup and cherry red lipstick. This is a great way to dress up a bob for an elegant night out.
As you can see, Claire keeps her hairstyles simple and timeless, which suits her overall look. If you want to see even more Clair Dane's hairstyles, check out her page.