This month, TheHairStyler.com profiles some of Jane's best hairstyles.
Fantastic Flicks
Jane looks great with this short razored flicked creation. This style has the right amount of height though the top and texture throughout the sides to create a great look, and the swept bangs add just the right amount of shape to Jane's face. The color is right for her features and the highlights show off her beautiful complexion perfectly.

 
Subtly Soft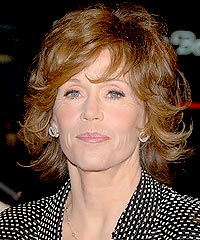 This is a simple look for Jane and the dark copper tones really capture her eye color. The long textured flicks add width to her face and the side swept bangs add softness around her face and to her style.

 
Long and Seductive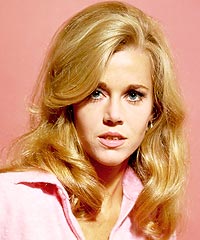 This style is an oldie but a goldie for Jane! Her long and seductive look has it all. The long shaped bangs give her shape around her face and the golden tones really suit her complexion.

 
Outstanding Upstyle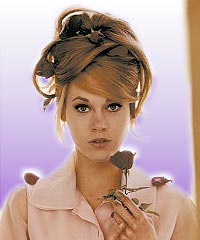 This upstyle is the perfect look for this classic star. Copper tones really look great on Jane and they show off her features and complexion perfectly. This style has the right amount of height, and the long soft swept bangs shape Jane's face perfectly.

 
To see the full range of Jane's hairstyles, and many others, visit our celebrity hairstyles gallery now!