10 SHARON OSBOURNE HAIRSTYLES AND HAIRCUTS
View yourself with Sharon Osbourne hairstyles. We provide easy "How to style" tips as well as letting you know which hairstyles will match your face shape, hair texture and hair density. It's difficult to think of all the famous people who have had iconic hairstyles without mentioning Sharon Osbourne. Since she was first on the stage...
read more.
2 of 10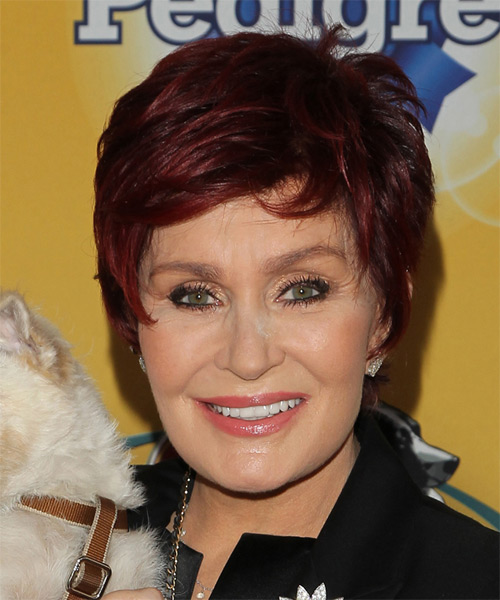 The sides and back of this short sassy 'do are tapered into the head blending into the top which is jagged cut making it easy...
read more.
3 of 10 The back and sides of this red 'do are tapered into the head while the top is jagged cut and sliced making it easy to...
read more. This red layered hairstyle is dressed in waves and curls all over, then pulled up and pinned to the head to create a full bodied...
read more.
5 of 10 This beautiful deep burgundy do is blow-waved perfectly to achieve maximum height and lift at the roots while smoothing out the back and front for...
read more.
6 of 10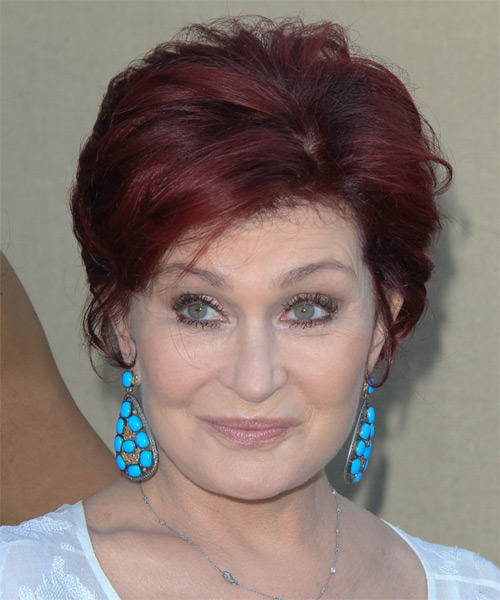 The back and sides of this deep red mane are tapered into the head, and the top is left slightly longer to be teased for...
read more.
7 of 10 This short red hairdo is tapered into the head through the back and sides and jagged cut through the top to allow height and lift...
read more.
8 of 10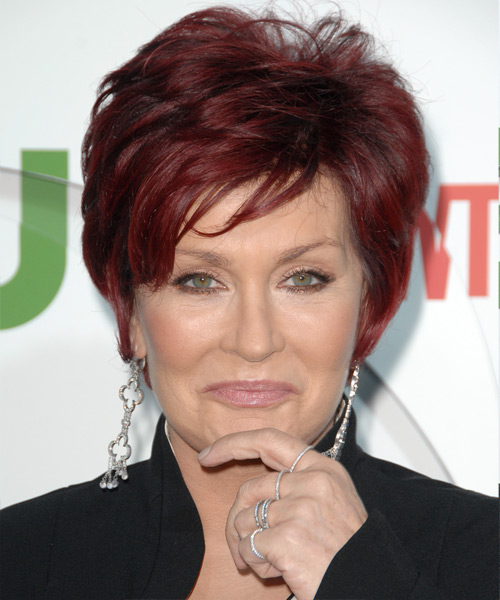 This stunning short 'do is layered all over to create this magnificent shape. The top is teased at the roots to create maximum height and...
read more.
9 of 10 This was another vibrant and stunning look for Sharon Osbourne at Spike TV's Scream 2008 Awards. Her trade mark short crop was tapered through the...
read more.
10 of 10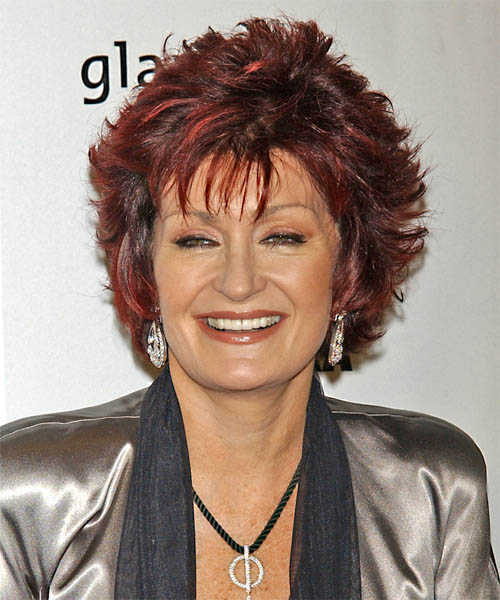 This funky redhead looks great attending a press-conference hosted by MTV for the 2005 MTV Australian Video Music Awards. Her hair has been razor cut...
read more.