If you paid attention to the fall fashion runways, you will have noticed a plethora of twists, rolls and braids on the models which is going to be all the rage this season. While braids are always a cute way to do your hair, this year the trend is to braid it, twist it and maybe roll it up for good measure! That's right, the more complicated the better. See an example in Harper's Bazaar hottest hair trends for fall.

While this hairstyle did look phenomenal on the runway, it may need to be pared down for everyday street style. To give you some ideas, check out these cool braided and twisted hairstyles that can be incorporated into your look this fall. And, don't be afraid to try out your own creation—this look is all about having fun!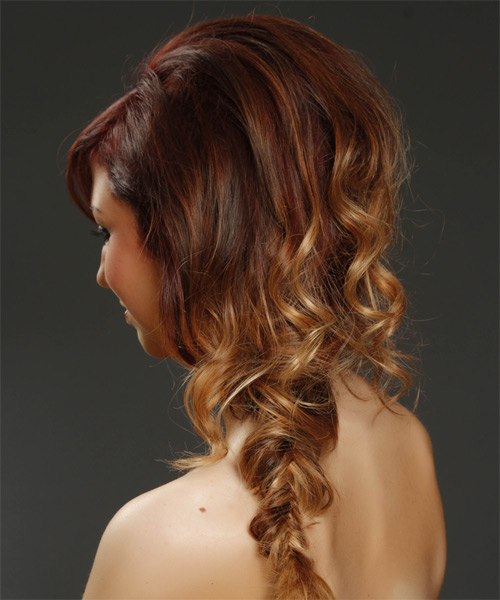 Our model has this trend covered with her messy twisted fishtail braid. Her long hair has been first curled into ringlets before the bottom layers have been swept to the side and braided. The great thing about fishtail braids is that you can pull out the sections with the pick end of a comb to create a cool, messy effect that works great for daytime looks. Another variation to this hairstyle would be to twist the top layers into a roll and then incorporate it to the braid as well—you choose how creative you want to get with this trend!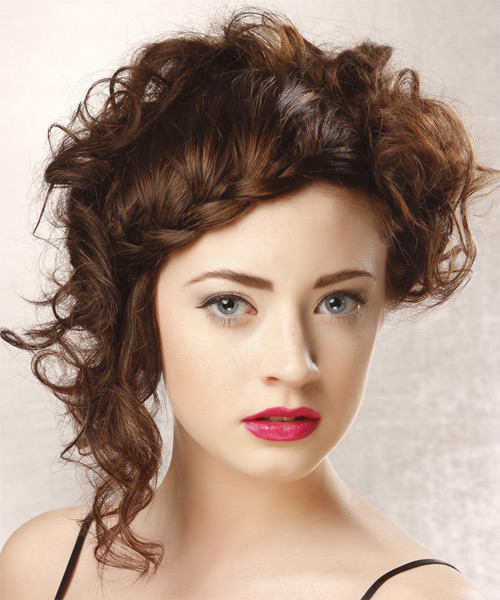 Here is another twisty braided 'do that would be right on trend this Fall. Our model looks like she came straight from the catwalk with this braided up-do that has a corn braid in the front . The rest of her hair has been twisted in the back and then pinned up to create an ultra voluminous hairstyle that is guaranteed to turn heads. Our model's curls add a special touch to this hairstyle but it would also look fabulous on straight and sleek hair too.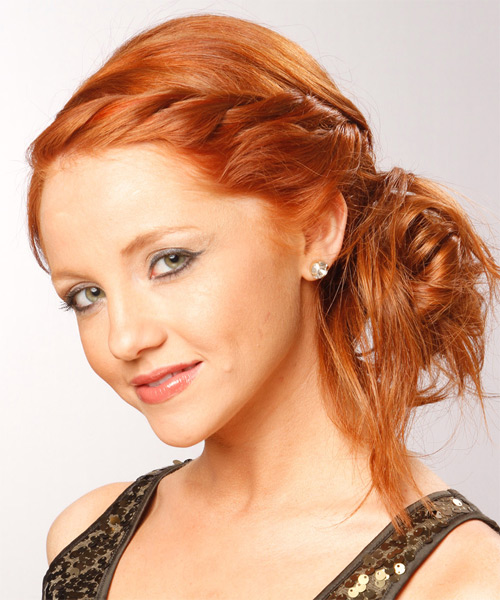 Our model looks made for fall here with her ravishing red hair and twisted braided 'do. This hairstyle may look complicated but it is actually easy to achieve and produces stunning results. The front section has been divided into two sections and then twisted into a 'rope' towards the back of the head where a ponytail is created at the nape of the neck. Then, sections of hair are twisted and pinned with the ends left out to create a fun bun. This is perfect for a daytime look but to vamp it up for night, use a tighter, sleek bun for best results.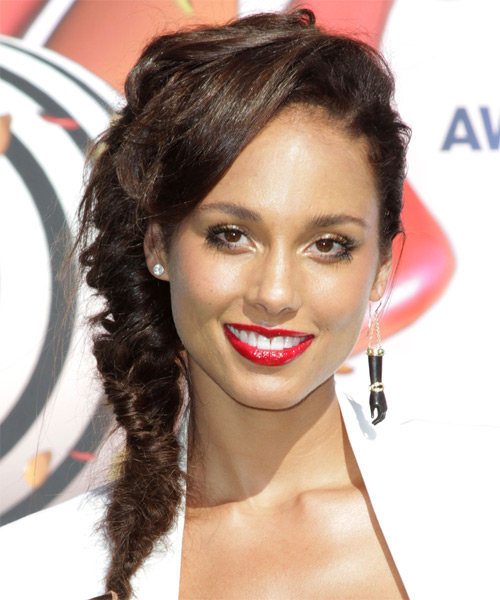 Finally, we can all take a style note from Alicia Keys here who is wearing a cool twisty fishtail braid that starts and ends on one side of the head. Alicia has used a comb to pick out some of the sections of her braid for an edgy look, while the top layers and fringe area have been curled and twisted to the side. This is a funky hairstyle that will leave you looking super chic, day or night.