If you love the era of Swinging London - you know, Carnaby Street, the Beatles, Twiggy - then you are in for a treat this season. One of fall's hottest trends is this magical era from the Sixties that was full of music, fun and of course, fabulous fashion! Swinging London was all about the Mod Look and miniskirts, and the hairstyles ranged from boyish pixie cuts to bouffants.
In Fall 2014, the hottest hairstyles are channelling this era of fashion in a more subtle way. Here are some ways to add some Swinging Sixties style to your hair this season.
Maria Menonous goes all out glam here with her Swinging Sixties-inspired bouffant hairstyle. The key to this look for long hair is to add volume, volume, volume, especially in the crown area. To create this 'do at home, start by blow-drying your hair upside down to add mega volume in the roots. Then, use large hot rollers to set your hair. Once the curls have set, unroll them and begin to backcomb the roots all over the head, concentrating on the crown area. Use hairspray to keep them in place and then make a center part from the hairline to the top of the head. Then backcomb the crown even more and smooth the top layer over to create your bouffant. Remember to use lots of hairspray to keep this voluminous 'do in check!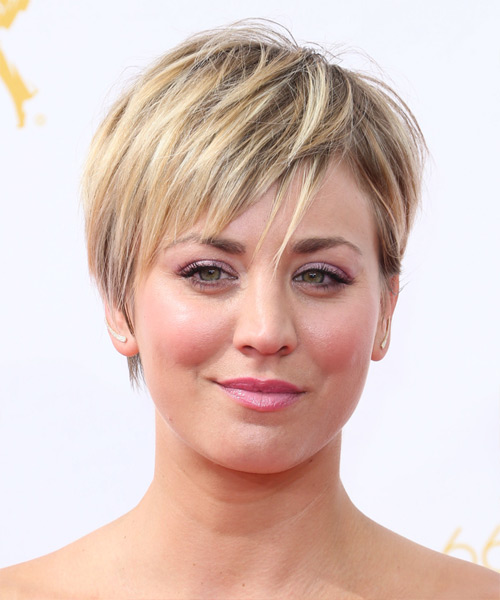 If you have short hair, then this hairstyle trend is calling your name! Get a Twiggy-inspired pixie cut and show off those cheekbones just like Kaley Cuoco has done here. Her blonde locks look oh-so-mod in this short layered cut that has a side-swept fringe. This hairstyle is perfect for women who like cute, low maintenance hairstyles that only take a few minutes to style. Kaley's cut is versatile too, and can be worn swept to the side (as seen here) or brushed forward for an edgier look. To really get the Swinging London look, pair this hairstyle up with a miniskirt and heavy flicked out liquid black eyeliner!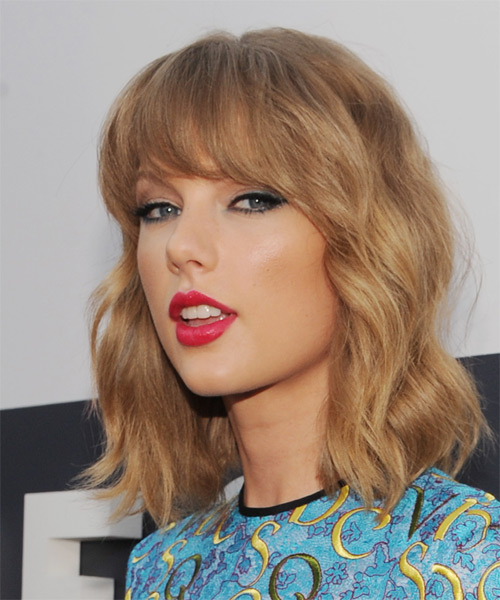 And of course, we can't talk about the Swinging Sixties without mentioning those cool, heavy fringes that were all the rage back in the day! Taylor swift has done a fabulous job of modernizing the mod fringe for the modern day and looks stunning in her wavy bob with eye-skimming bangs. Taylor's 'do has soft waves throughout but this hairstyle would also look amazing on poker straight hair too. To get this look, simply ask your hairstylist for a long fringe that sits below the eyebrows and angles down on the edges near the cheekbones. These bangs work with any hair length too. If you are really going for an edgy look, try a chic angled bob with this fringe for a classic Swinging Sixties look.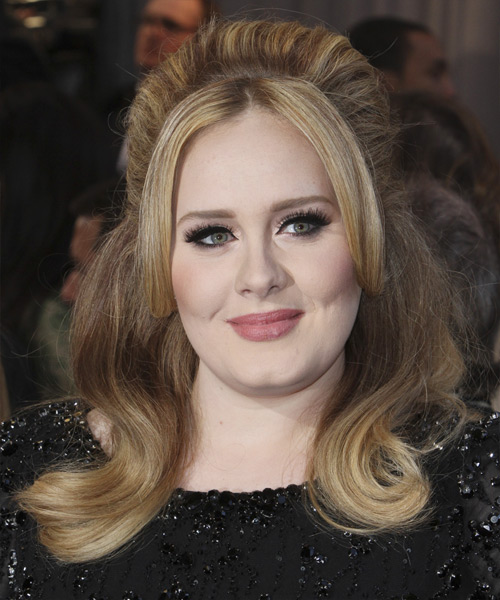 For an up-do idea for the Swinging London look, try a demi up-do in the style of Adele. This 'do can be created easily with large rollers and a whole lot of backcombing! Leave the bottom layers down or if you prefer, scoop it all up into a ponytail. Just make sure that you get a big bouffant on the top for maximum effect!