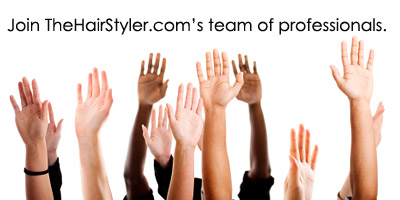 TheHairStyler.com is one of the biggest hairstyling resources in the world with annual traffic in excess of 20,000,000 visitors. We're a virtual hairstyling website and information resource that publishes articles and blogs about hairstyles, hair care and celebrity hairstyle fashion (and some off-beat stuff too). We're looking for volunteer writers excited about hair, beauty and celebrity to work alongside our team of professional writers providing an impassioned, diverse and vibrant opinion.
What You'll do for Us
We have several volunteer/work experience positions for motivated people. You'll work approximatetly one day a week from home writing blogs, product reviews and feature articles about hairstyles, fashion and celebrity. Here's your chance to get your ideas and opinions about hairstyles, hair care and fashion out there to 20,000,000 annual readers.
What We'll do for You
We'll give you feedback on your work, help you polish it up to its absolute best, show you some SEO tricks of the trade and fill you in about how to be a successful online writer. We'll edit your writing, add images and publish it on the website for you. This is also a great opportunity for students looking to get ahead of their peers and finish their degree with real-world experience and an impressive writing portfolio.
What We're After
Guys and girls with an interest in hair, beauty and celebrity.
You are a friendly and approachable person who is keen to make contacts in the industry.
You are hard working, reliable and autonomous and can meet deadlines.
You have completed a qualification, or you are completing one, in media and communications/writing/copy writing/journalism.
Some published work is preferred.
If you think you fit the bill and you're keen to get started then send an email to info@thehairstyler.com with the following:
"[Your name"]- THS Contributor" in the subject line.
A few paragraphs explaining how you suit the selection criteria.
Your CV.
A brief writing sample. It can be something you've published or something you wrote specially for us!
* Note: these are voluntary (unpaid) positions.
Good luck!