Does this woman ever age? Jennifer Lopez has always had amazing skin, hair and facial features but come on, this is crazy! J-Lo still looks like she is in her twenties, even though she is forty four- yes, forty four- years of age. Well, it's no secret that J-Lo loves to work out and lead a healthy lifestyle and it has definitely paid off!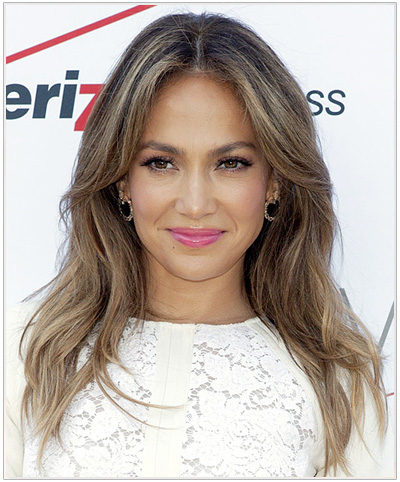 Jenny has lightened up her look as of late, which is a nice change from her usual heavily bronzed, dark hair with caramel highlights look that she always flaunts. Let's take a closer look at what J-Lo has done to freshen up her look, and how you can achieve this at home!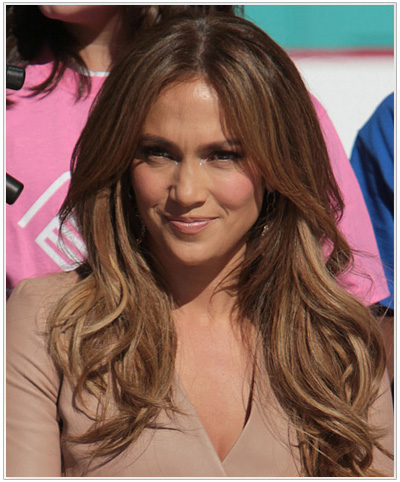 First let's start with the hair. Jennifer is typically seen with a shade of caramel brown hair and sun-kissed highlights. This colour combo works great with her warm complexion and gives her skin a tanned glow. Women with a similar complexion are advised to copy her technique, only using warm hair colours that match their natural golden undertones. There are a few women like J-Lo however that can pull off both warm and cool hair colours—if done properly, that is.

Jennifer's new color has a more "sandy" blonde effect to it especially at the ends. Usually, warm complexions would clash with this ashy blonde shade but J-Lo makes it work. The first way she does this is through the style of highlights. Rather than go for thick highlights or the ombre effect, J-Lo as opted for natural-looking highlights that are evenly spaced around the head and start about an inch from the root area. This gives her hair a naturally sun-kissed effect.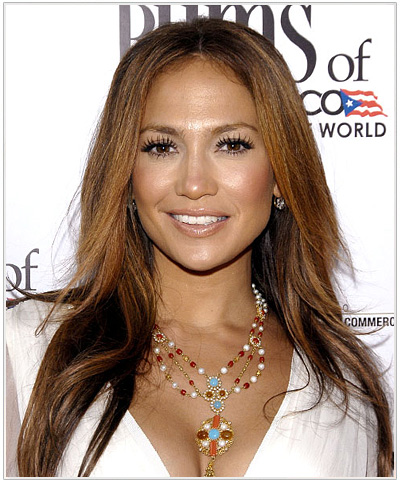 The second way she does it is through her makeup. Jenny has always been a fan of warm, tropical makeup palettes- as she should, being a warm-skinned girl. While bronze, brown, gold and apricot shades look great on her here, those colours just wouldn't suit her new 'do. So, Jenny has gone for lighter, cooler makeup that makes her look more natural and youthful while harmonizing with her ashy hair.

On her eyes, Jennifer has used neutral brown eye shadows that flatter her eye colour. Dark brown eyeliner and mascara add some extra drama and definition. When it comes to her foundation, Jenny has definitely lightened up on the bronze and orange tones and is sporting a less tanned look. This provides a nice base for her cool pink blush that gives her a dewy, youthful glow. Finally, to tie it all together, Jennifer is wearing a gorgeous medium pink lipstick that has a nice gloss to it. For anyone who wants to look more youthful, this is a great thing to add to your makeup bag. Go for a neutral pink shade (meaning not too dark and vibrant, and not too light and candy-coloured) to get the perfect shade to plump and define your lips. And as a L'Oreal spokesperson, you can almost guarantee that most, if not all, of J-Lo's lippies that she is wearing lately are that brand, so check out their selection next time you are searching for a new shade.