Short hair must be the new black because lately, the red carpet is showcasing many of these dramatic new 'dos! Recently, Jennifer Lawrence made headlines with her sophisticated short hairstyle at The Hunger Games: Catching Fire 2 premiere, which is opposite in every way from her famous long auburn Katniss Everdeen locks.

Jennifer has made no secret of her love for her natural hair colur and was fiercely protective of its condition when filming The Hunger Games. In fact, the lead hair stylist on set spent $30 000 creating and testing different auburn shades on wigs, which Jennifer tried on to select the shade she liked best. She then gave the hair team one try to get the shade right on her own hair to prevent multiple dye jobs.

However, as Jennifer's acting career took off, those dye jobs for each role added up and her hair became stressed and damaged. Jennifer told the press that her hair was at an awkward length as well- two very good reasons for opting for a shorter cut, not to mention a fresh new look!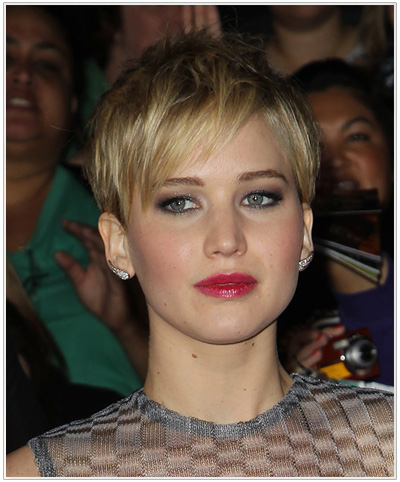 Looking closer at Jennifer's haircut, we can see that she is sporting a very youthful, edgy version of the pixie cut. Her layers are long and jagged in the front, and graduate into short funky layers near the back of the head. The sides and back are closely tapered, showing off the cheekbone and ear area (so invest in some fantastic earrings if you are going for this look!) Overall, Jennifer looks sophisticated and chic in this striking short hairstyle.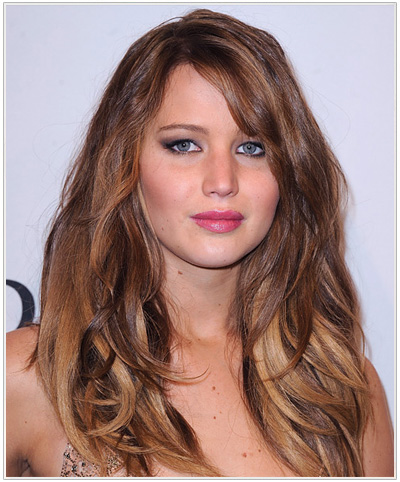 To compare it to her typical look, rewind a few years back and here is Jennifer sporting a very full mane of long hair. The auburn and golden blonde highlights look fabulous throughout this hairstyle, and the long layers suit her face shape. While this is a more typical Hollywood starlet look, this hairstyle is overpowering her face slightly. It looks as if there are some extensions in there too, making her thick hair even more voluminous!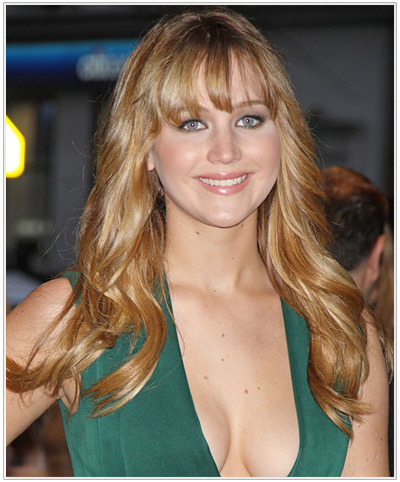 If we go back even further, we can see Jennifer in long golden blonde locks and an eye-skimming fringe. Out of the three hairstyles, the color and cut in this photo probably does Jennifer the least bit of justice. Her features are washed out here, whereas darker, more layered hair really makes her complexion glow and her eyes pop.

Of course, Jennifer looks amazing in both short and long hair, but the shorter 'do definitely oozes more confidence and sophistication.

If you want to go from long to short like Jennifer Lawrence, you're not alone. Stylists are reporting a surge in women, mainly in the 25-40 age group, who are now asking for "The Jennifer" in the salon.

Ladies who suit this hairstyle will have a round, oval, heart, or triangular face shape. Those who like to highlight their hair will also pull this style off the best, as it looks fabulous with multi-dimensional colur rather than a monochromatic shade. Finally, a trendy fashion sense adds a nice touch to this short hairstyle - this is definitely not a cut for women who prefer an athletic or very casual sense of fashion.