Upstyle: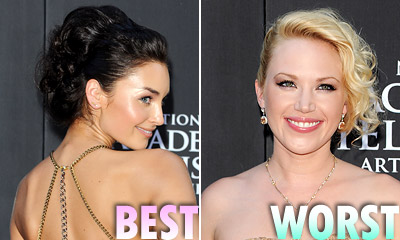 Ewa Da Cruz puts Adrienne Frantz's messy upstyle to shame with her stylish rendition.
Sex Kitten: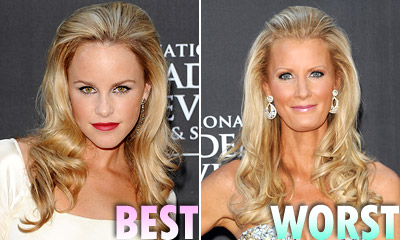 Julie Berman pulls off the perfect sex kitten look with her backcombed locks, while Sandra Lee's version falls desperately flat.
Medium Length Curls: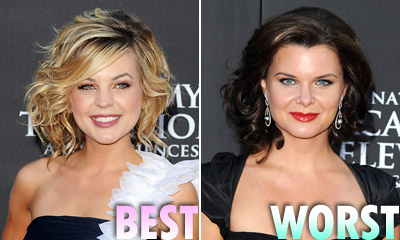 Kirsten Storms' curls enhance her sexy looking 'do, perfecting the mid-length look, while Heather Tom's curls come off looking puffy with no definition.
Effort Put into the Hairstyle: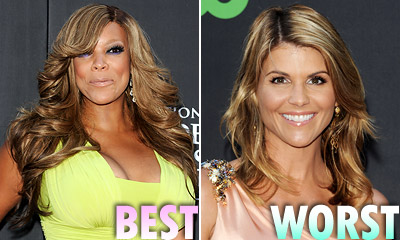 The feathered-effect and finish of Wendy William's curls just screamed hours spent in the salon chair. Lori Loughlin's hairdo, however, looked like she'd just rolled out of bed, ran a comb through her hair and hit the red carpet.
Did you agree with our picks for the best and worst hairstyles? Let us know what you thought by leaving a comment below.