Not so long ago, extremely straight hair was all the rage. Then, curling wands became the styling tool of choice and Grecian goddess/mermaid waves were everywhere. Now, it's time for loose waves to have their moment in the spotlight. As the end of the year approaches, our attitudes generally get more relaxed and ready to celebrate the festive season, so it's no surprise that our hairstyles become softer and easier as well—with the exception of all those party hairdos of course!

The great thing about wavy hairstyles is that they suit all hair lengths and face shapes. They are especially good for ladies with square or otherwise angular face shapes that benefit from a bit of softening here and there.

Obviously, if you have naturally wavy hair, then you will love this wash and go trend! For ladies with straight hair, waves can be added in a variety of ways such as waving irons, curling wands, and tying your towel-dried hair in buns and/or twists and letting it air dry.

For ladies with curly hair, you have many options. One option is to add mousse to your towel-dried hair and then dry it with no heat (use the cool button on your hair dryer). Then, wrap your hair into a bun and leave it until it is completely dry, unroll and use a heat/frizz resistant spray to keep your hair in check. Another option is to blow dry your hair straight, then use a waving iron to add your waves in. Or, you can try using a three-barrelled curling iron after you have dried your hair using cool air with a bit of mousse in it. The choice is yours, depending on what suits your time, styling skills and of course, the final look you want to go for.

Now, all that's left is to get some style inspiration. Check these recent red carpet wavy hairstyles out and try the one that you like best!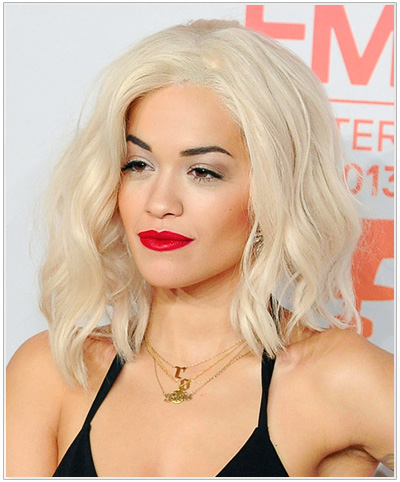 Rita Ora is flaunting a white blonde bob that has loose waves throughout the ends. This look is best achieved with a curling wand so that you can get random, piecey waves throughout your 'do. Spray each section with hairspray before you begin, and then twist only the middle portion around the wand for best results. Use a lower heat setting to get looser waves.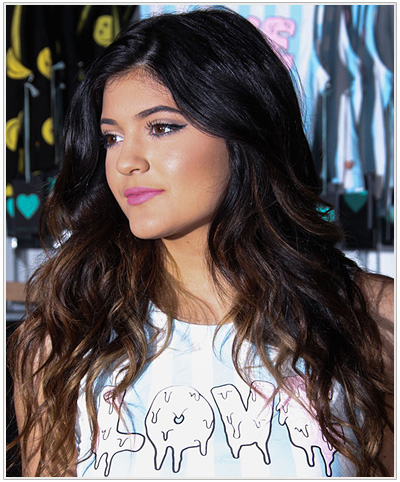 Kylie Jenner demonstrates the perfect wavy look for ladies who have natural wave and don't want to style it further. The key to this hairstyle is to add a good mousse before you dry your hair to bring out your natural texture.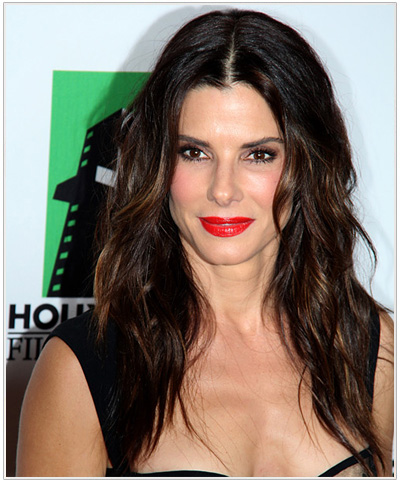 Sandra Bullock looks fabulous in these uneven waves that have been created with a curling iron. Take turns curling sections of your pre-straightened hair, wrapping one section towards the face and the next one away from the face, leaving a few inches at the ends out. This will give you Sandra's straight and wavy mix. This look can also be achieved by wrapping your towel-dried hair into twists (leaving the ends out) and letting it dry naturally.

2014 is going to be all about the waves- have fun with these cool, casual styles!