In the midst of all of the brunettes and blondes in Hollywood, a new color is becoming the 'must have' shade—copper! A lighter version of the typical medium orange-red shade, copper hair can provide a dash of brightness and warmth for those who want to lighten their hair, but not to the extent of going blonde. Copper is a great option for brunettes who want to warm up their complexions and go lighter, but also for blondes who want to add some more depth to their look and darken up their hair without going brown. If you think that copper hair may be for you, check out these helpful tips first:

Copper hair suits those with blue or green eyes best but will also work with brown eyes.


Cool complexions look best in this shade. If you have more pink than yellow in your skin tone, this color is made for you!


Fair skin sets off copper hair the best, but tanned and ruddy (freckled) complexions can pull this shade off as well. Dark skin tones may have a harder time making copper hair work for them.


Change your hair color, change your makeup! Be prepared to invest in light pink and peach palettes to match your new shade.
Now, to get some style inspiration, check out these copper-topped celebs who are looking fresh and fabulous: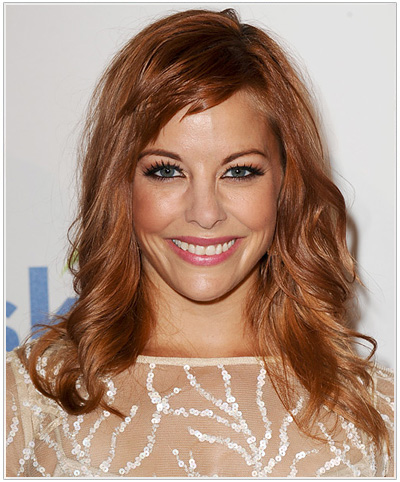 Amy Paffrath is glowing in her medium copper hair color. This shade of copper works well for women with warm, tanned or freckled skin and light eyes. Amy has set her hair color off by using bronze shades on her cheeks and eyes, with a matching neutral pink lippie finishing it all off.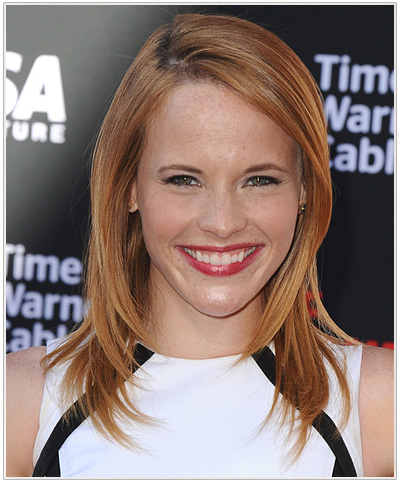 Katie Leclerc is working her freckled complexion by lightening her natural ash brown hair to a warm copper tone. Unlike Amy Praffrath's deep monotone copper shade, Katie has used subtle sun-kissed highlights to break up her color and add dimension to her fine hair. This is a great trick for ladies with a similar hair texture—regardless of what color you are, use highlights and lowlights to create the illusion of thicker hair.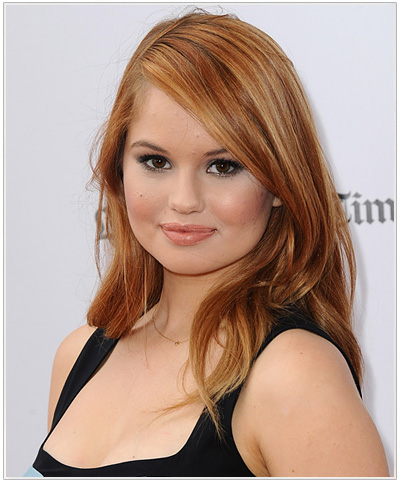 Here, Debby Ryan goes for a light copper shade to match her fair ivory skin tone. This is a great shade for ladies with a light complexion. In this case, it also makes Debby's dark eyes pop! She has perfected this look with stunning makeup, using dark brown shades to create a smoky eye look, and soft peach on the cheeks and lips.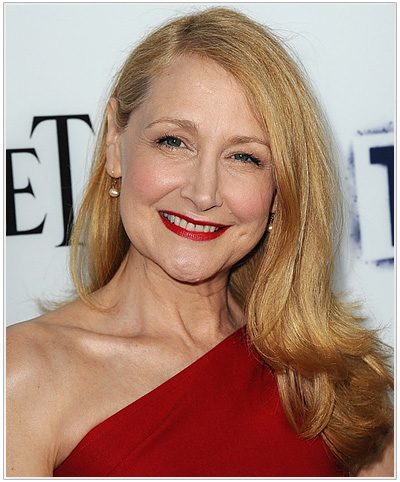 If you are naturaly blonde and want to add a hint of copper for warmth- go for it! Patricia Clarkson looks ravishing in a soft copper blonde shade that instantly gives her skin a warm glow. Blondes can ask their stylist for a copper glaze for just a hint of warm shine, or go for copper lowlights for a permanent change.
Copper hair has the ability to really warm up your skin tone and change your appearance if that's what you crave. Which of these ladies is sporting the best shade of copper for you?