Leona Lewis is never seen looking anything but flawless, so her latest hairstyle is quite the let down. After years of being blonde, it looks like Leona is trying to tone her hair down and darken it up, but in this case the results are less than glamorous.
Unfortunately, Leona is now left with an in-between hair color of dark brown on the bottom and ash blonde on the top-not a good look. Hopefully she will return to an all-over golden glow soon, or maybe even go for a rich dramatic brown shade instead.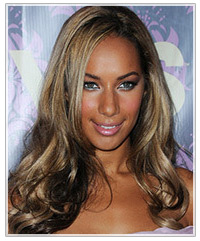 The biggest problem with her color is the ashy tone of the highlights. While the darker hue suits her complexion, the ash blonde clashes with her warm skin tone and ends up looking fake. If you are trying to darken your hair up and have warm, dark skin, avoid using ash tones at all costs!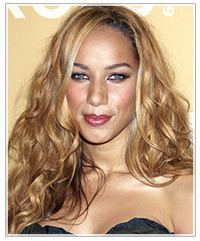 To compare, take a look at one of Leona's earlier looks. Her skin and eyes are instantly intensified with this gorgeous honey blonde hair color. If she wanted to darken it up further, a light golden brown would have looked just as smashing.
What hair color do you think Leona looks best in?
To see how you'd look with any of the hairstyles pictured in this blog, click on the above images to try the virtual hairstyles with your own photo!