Not so long ago Glamour magazine posted its list of the best dressed women. I've published the list below, and the big news is that Kate Moss was booted off the number 1 position (which personally makes me very sad).
Anyway, Glamour's list is a bit "ho hum" really... I mean, we're always hearing about which celebrities look great. So I thought I'd create a Worst Dressed Woman list- because this is far more fun; and, it's important to learn from other peoples' mistakes. My list takes into account clothes, accessories, and most importantly, hairstyles.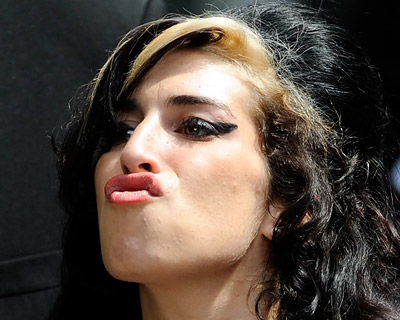 Best Dressed Women, 2009 (according to Glamour)
Cheryl Cole
Alexa Chung
The Worst Dressed Women, 2009 (according to me)
Jodi Marsh
Jordan
CoCo
Samantha Ronson
Tilda Swinton
A few special mentions need to be made about these two lists. First of all I can't believe we're not totally over Katie Holmes, Posh and Rihanna already. In terms of the Worst Dressed Women list, this needs to be said: yes, Tilda Swinton dresses like she's been living with the wizards in Oz, but she only just slips into the very bottom of the list because she deserves some cred for at least trying to be cutting edge with her outfits and hair.