Rachel Weisz is known for her glossy dark hair and those fabulous full eyebrows. With thick eyebrows now in vogue again, Rachel is the perfect leading lady from which to take makeup tips from. If you have naturally thick eyebrows, follow Rachel's makeup techniques and get gorgeous!
In this look, Rachel has blended a warm cinnamon eye shadow from her top lid up towards the brows. This gives a dramatic look to the eye, but heavy eyebrows can also create a lot of darkness. To lighten up, use a lighter shade of eye shadow or a highlighter just under the brow line.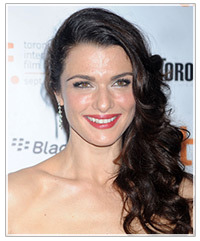 In this photo, Rachel has kept the brow bone area clear while black eyeliner has been used around the eye. Her eyebrows have been plucked more here, resulting in a higher arch and overall thinner look.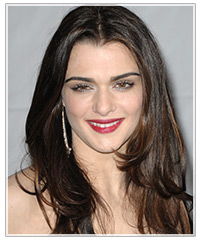 In this photo we can really see how your eyebrow shape can change your look. Rachel has opted for a full, minimally shaped brow which gives her a much more exotic look. She has enhanced her brows by wearing only a tiny bit of eyeliner and mascara, but matching their boldness with a bright berry lip.

 
If you have thick brows, always remember to keep them well-groomed, and try experimenting with the shape like Rachel- you'll be shocked at just how much your brows can shape your face!