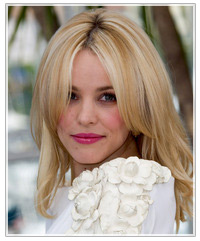 This Canadian actress captured our hearts in The Notebook, but off-screen her down-to-earth feminine beauty is adored by women and men worldwide. Rachel McAdams is seen regularly in her hometown of Toronto using public transport and generally acting like us mere mortals—what a refreshing change for a Hollywood starlet! Her understated approach to fame and fortune is also reflected in her simple yet elegant makeup.
Rachel likes to change up her hairstyle and color quite often, ranging from dark auburn to light champagne blonde. Whatever color and cut she has, she always matches her makeup flawlessly with her cool-toned fair skin. This means a lot of pink-based lipstick shades, and soft browns to bring out her blue eyes. Instead of trying to tan her naturally fair skin, she embraces her porcelain complexion and chooses light, fresh makeup.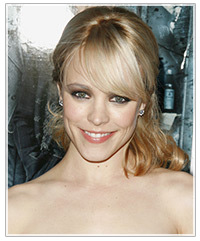 For an evening look, McAdams goes for heavier brown liner around the entire eye, followed by cinnamon brown eye shadow and rosy pink cheeks. Women with similar complexions and eye colors to Rachel will look fabulous in these colors, and can also try silver and grey shadows.
To add some playful color, Rachel uses soft pastel shades like mauve.
See more of Rachel's hair and makeup for fair skin.