If you are a natural brunette, chances are you have olive or golden undertones to your skin. On the other hand, many natural brunettes have fair, cool skin to work with. So what's a brunette girl to do when it comes to her makeup? For one thing, you should tailor your makeup to suit your hair tone and eye colour, but choosing the right look depending on your skin tone is essential too. To help you out, we've rounded up some of the best makeup looks for brunette 'dos, as seen lately on the red carpet. Check them out and get some new style ideas for your look!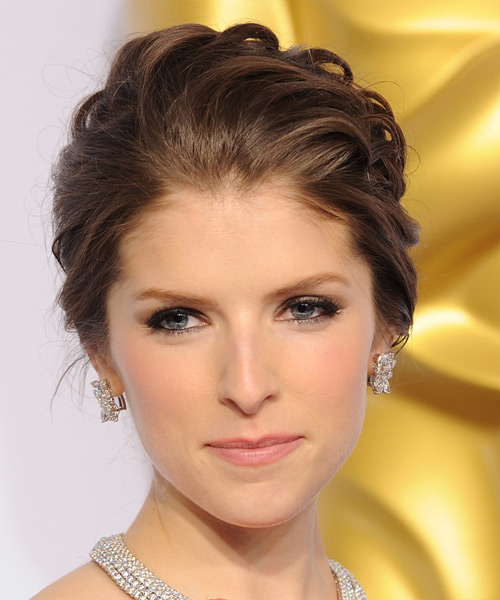 Anna Kendrick has cool, fair skin with medium and light brunette tones in her hair. This soft dewy makeup look is perfect for her hair colour, blue eyes and flawless complexion. Overall, this is a light and feminine look that will work well for day or night. Anna has used soft brown eye shadow on her lids to make her blue eyes pop, with dark brown smoky shadow near the lash line. On the cheeks and lips, a rosy pink shade of blush and lipstick top this look off perfectly. This is one makeup style to try if you're a brunette with fair skin who likes a soft, barely there look.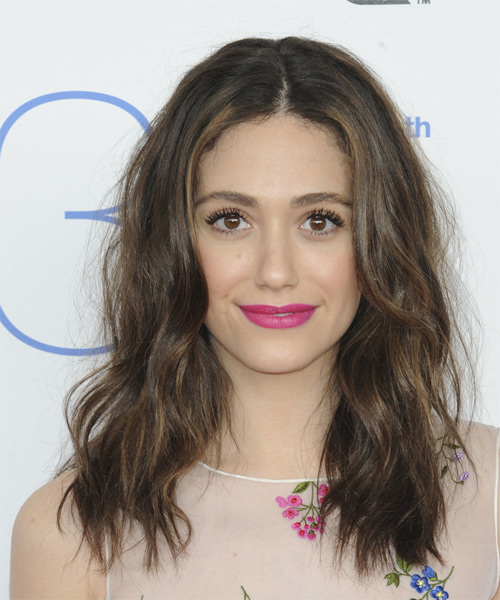 Here, Emmy Rossum flaunts a great look for ashy brown hair, dark eyes and cool complexions. This is a simple makeup look that will make your eyes and lips pop! Emmy has used a soft brown eye shadow on the lips and a simple dark brown eyeliner on the top lash line followed up by mascara. Her cheeks have a soft glow thanks to soft pink blush, and her magenta lips finish this look off to perfection. For some extra glam factor, go for a glossy lipstick here. This makeup look will suit ladies with medium to dark brown hair and dark eyes the best.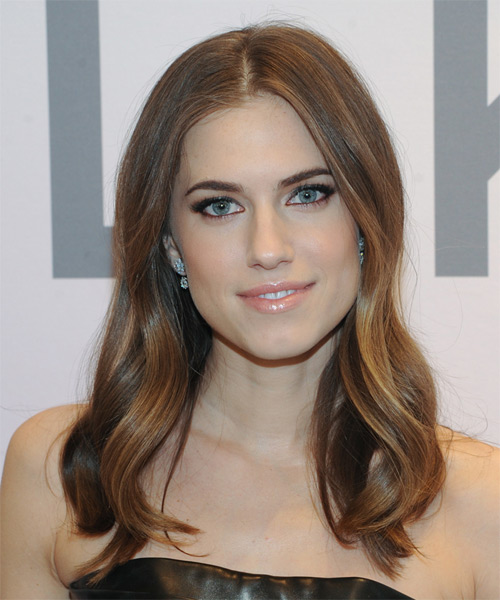 For all the brunette ladies with warm skin tones, this makeup may be for you. Allison Williams is wearing a sexy smoky eye that brings all of the focus to her light blue eyes. The rest of her makeup palette is neutral, including the soft bronzer on the cheeks and nude lipstick. This is an eye-catching look that will work on any brunette hair shade from light to dark. Ladies with light eyes and a warm complexion will have the best results with this makeup.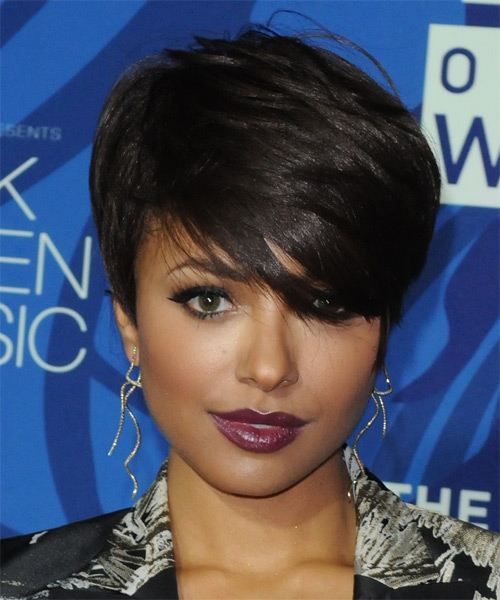 Kat Graham's hair is nearly black, but her makeup will still work nicely on ladies with dark brunette hair and dark skin tones. Kat has used a combination of black and charcoal grey shades to create a smoky eye effect that highlights her green eyes. If you have dark eyes, fear not as these colours will work just as well on your eye colour too! Kat has highlighted her cheeks with a soft neutral-toned blush, and vamped up her lips with a deep wine shade of lipstick. This is a great makeup look to play up those dark and exotic features!