Most women with dark skin have warm undertones, which means they can wear yellow, gold, earth tone and brown shades with ease. It's also easy for women with dark skin to rock bold, vibrant colors if they are feeling feisty! Here are some fabulous makeup looks to get inspiration from if you have warm dark skin.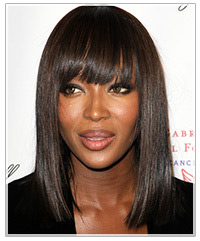 Style queen Naomi Campbell always looks flawless, probably due to the tips she has picked up over all those years doing runway shows. Here, Naomi adds to her flawless complexion with thick brown-black eyeliner on the top and bottom lash lines.  Her lips have a hint of earthy brown-beige lipstick that looks great on her full lips, while her cheeks have a rosy glow to pull it all together.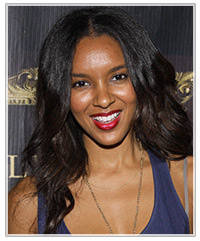 Elizabeth Mathis wears a sexy evening look in this photo that lets her warm complexion shine through. She has left her eyes natural-looking, with only a hint of dark eyeliner on them to keep the focus on her fantastic lips. This bright pomegranate shade is a brilliant choice for women with dark, warm skin—it instantly adds brightness and a touch of glamour!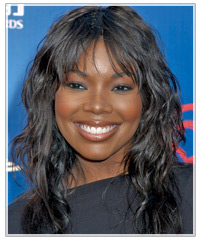 Gabrielle Union works terra cotta cheeks and lips in this photo, showing all the dark-skinned ladies how to do earth tones!