If you are rocking platinum blonde hair, chances are it's the result of a salon dye job rather than your natural hair color. While it's all good to sport platinum blonde hair, it's not good to keep the same makeup palette that you wore when you had your naturally darker blonde, brown or even black hair. With your new hair color comes new makeup options, so check out these celebs who also have white-blonde hair for some makeup ideas.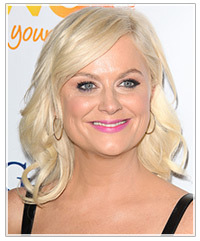 Amy Poehler has a cool medium skin tone, which matches her platinum color nicely. She has kept her makeup icy cool with a bit of black eyeliner to bring out her light blue eyes, and a bubblegum pink lipstick. These are also great colors for you if you have light blue or green eyes.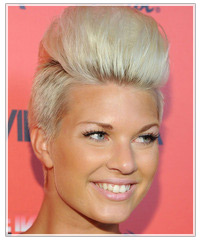 Lisa Tatiana has a tanned skin tone, but manages to pull off cool makeup by sticking to very subtle, light colors. Women with warm and cool skin with platinum hair can pull off this look if they have light eyes—simply use an icy white eye shadow and sheer baby pink lip gloss for this ethereal look.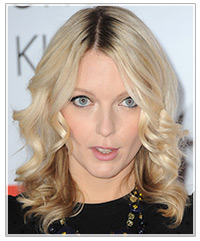 Lauren Laverne has a light cool skin tone, and wears her makeup to match. Her black eyeliner bring out her blue eyes, while a light dusting of pink blush gives color to her cheeks. Her lips are left natural, letting her eyes and hair take center stage.