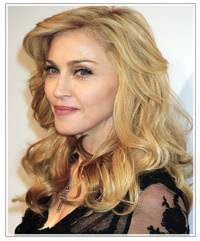 Love her or hate her, you can't deny that Madonna is succeeding at holding back the hands of time. Probably down to her ultra-healthy lifestyle and extreme workouts (and we bet she's had a bit of help along the way), Madonna looks like she hasn't aged since her thirties. And while she was once known for her heavy, punky makeup styles in her younger years, she now focuses on light, modern makeup. Even on the red carpet, Madonna likes to rock the minimal makeup look. Here's how she gets it: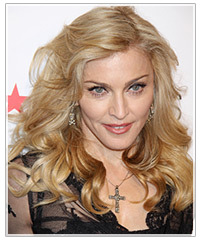 To bring out her blue eyes, Madonna uses a soft beige brown eye shadow on her eyelids. This shade is dark enough to make her blue eyes pop, but light enough to still look natural. Madonna only lines the top lash line with simple black eyeliner. This is a great technique for women who are concerned about looking tired or aged around the eyes—leaving the bottom lash line bare brings light and youthfulness to the eyes.
Madonna chooses pink and peach shades to give her lips some color without looking overtly made up. These are also great color choices for women who want their lips to appear plumper.
Madonna is a great example for women when it comes to beauty, she knows how to work it at any age!