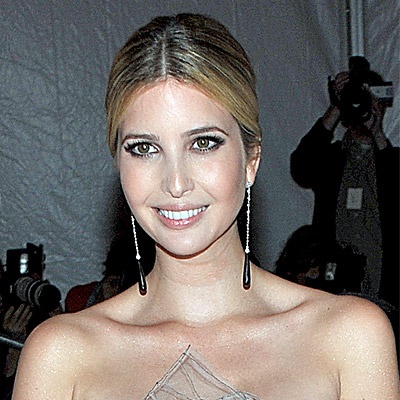 Ivanka Trump, powerhouse business woman, was married on Sunday to Jared Kushner in New Jersey. Her wedding photos are stunning, but apparently she worked so hard to look that good she pretty much redefined what most of us understand by "getting in shape" for your wedding day.
"Ivanka Trump Wedding Photos Result of Intense Hike on Wedding Day" reports that Ivanka did more than a little preparation to make sure she was looking her best. If you want to take her wedding routine advice you'd need to take a long, intense and "punishing" hike the day of your vows.
Some people drop into the gym for a quick workout to get the blood pumping before a night out, but Ivanka's routine takes things to a whole new level. Apparently Ivanka also made sure she was in tip-top shape for her big day by staying committed to a program of Ashtanga Vinyasa yoga. Have a look at her wedding photos and see if you think it was all worth it.
If Ivanka Trump's routine doesn't seem like your cup of tea then TheHairStyler.com has plenty of wedding preparation tips too. Check out our beauty blogs as well as our helpful wedding articles like "Your Wedding Hairstyles Diet."
We're not all Ivanka Trump and we don't all need to get ready for our big day the same way. Choose a wedding preparation plan that's realistic (that you can stick to) and that's right for you.