It goes without saying that just because a trend is hot, it doesn't mean we should wear it unless it suits our hair color, complexion and personal style, but it's still good to know what trends will be out there. Here are the top three makeup trends for Fall 2012:
Heavy Kohl Eyeliner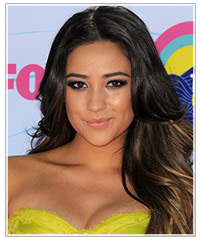 The dainty, delicate vintage look is out this fall and is replaced by heavy black eyeliner that is less defined and more geometric than ever before. On the runway, models were sporting extreme eye shadow and liner that went straight out toward the temples, kind of like a modern day Cleopatra.
Dark Red Lips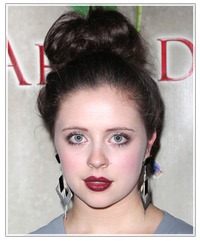 We're not talking blood red, we're talking black currant! Go vampy this fall and ditch the light feminine lipstick for one from the dark side. If you have cool skin, try a dark currant lip stain. If you have warm skin, go for a vintage black-red.
Wind-Chapped Cheeks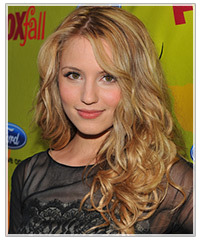 No word of a lie, the weathered look is in. Models on the fall 2012 catwalks were blushed and bronzed to the max. This is one of those makeup looks that only really works on the runway, but you can do a pared down version instead (left). If you have cool skin, go for ultra rosy cheeks this fall. For warm-toned skin, pile on the bronzer to get that "just crossed the desert on foot" look.