Did you know that the very first bouffant hairstyle was created for Marie Antoinette? Although most people associate this look with the Fifties and Sixties, it actually dates way farther back into history. In any case, it's back in fashion! But, there have been some modifications since the last time it in was in vogue. The 2014 version is very subtle and feminine, rather than the extreme bouffants that we saw in the Fifties and Sixties. And it's definitely less voluminous than one of Marie Antoinette's wigs!

Recently, celebrities have been wearing the bouffant in many different ways. Check out these looks below and get some ideas on how you can rock this hairstyle and be bang on trend.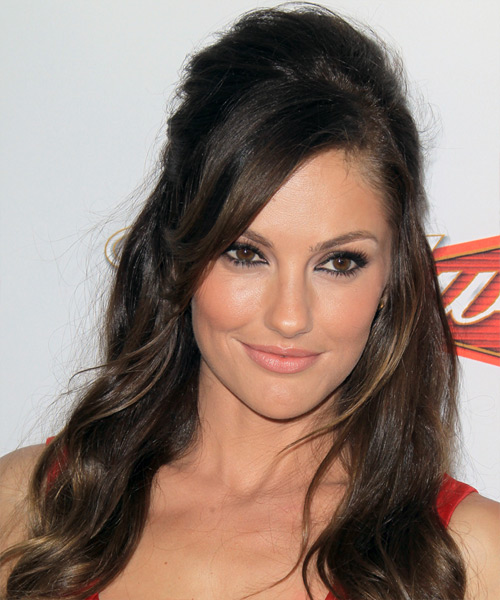 Minka Kelly looks fabulous in a half up-do with a baby bouffant at the back of the head. This hairstyle is a great option for women who like a lot of volume in the crown area but prefer to have some hair down to frame their face.

To create this hairstyle, start by setting your hair in large hot rollers (the largest you can find). Once they are set, unroll and begin teasing the roots at the crown of the head with a fine tooth comb or bristle brush. This takes time, so be patient! Once you have created your little nest of hair on the crown, smooth the top layer over and back and then pin it in place. Run a shine serum through the rest of your hair and then use a high hold hairspray to keep it in place.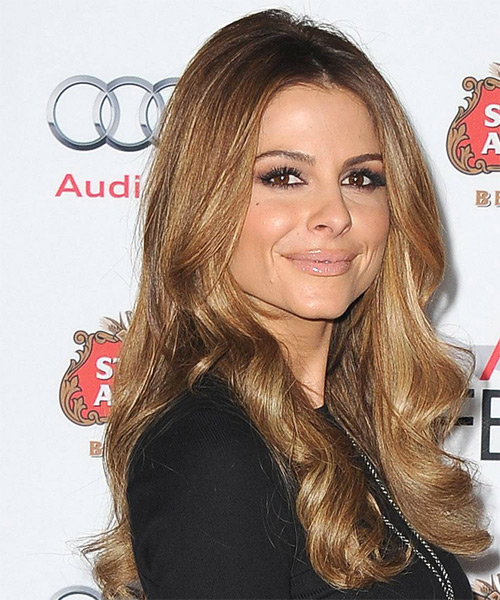 Maria Menounos looks Sixties-chic here in her long hairstyle with a subtle bouffant on top. This is an easy look to recreate if you have long hair. Simply use medium to large rollers to set the hair and then comb it gently with a paddle brush to get this soft look. Then, use a fine-toothed comb or bristle brush to create your mini bouffant at the back of the crown. Do this by using small sections to backcomb the hair at the roots and build up texture. Then, smooth the top layer over and use hairspray to mould it into place.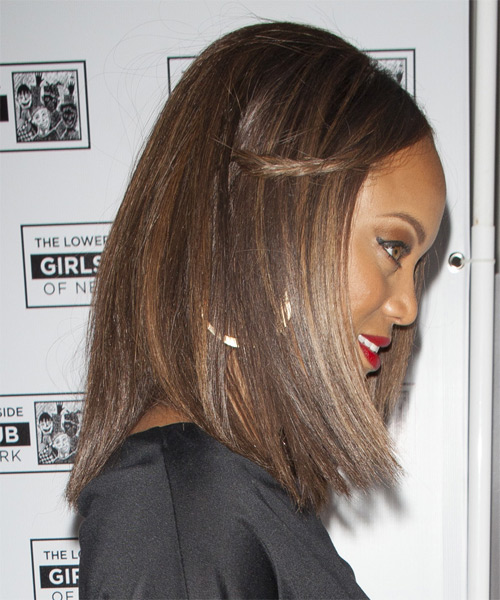 Bouffants look fab on long hair as you can see above, but they also look trés chic on shorter hair too. Tyra Banks looks gorgeous in her blunt bob with an added bouffant at the back. Creating this simple lift of volume at the back really does wonders for any style and instantly takes Tyra's bob from plain to pretty in minutes. For an added touch of style, try Tyra's technique and pin a section of hair from the front just under the bouffant. This is a quick and fashionable way to pull your hair off your face slightly and it gives more shape to the hairstyle.

If none of these styles caught your eye, you can always go for something more extreme and copy the fabulous Marie Antoinette bouffant. But, we wouldn't recommend that look other than for a fancy dress party!