For those of you who like to go au naturel, this trend is perfect for you. On the other hand, if you like to cake on the makeup and go for the glamazon look, this one will take some extra work to pull off. The hardest part will be putting yourself through a make-under and feeling a little naked as you go about your day with minimal makeup. Here are some celebs who have nailed the dewy skin trend. Decide which look would suit you best and go for it!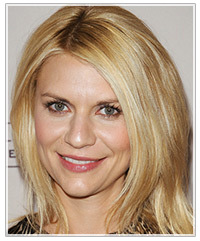 Claire Danes does dewy skin by using a highlighter on her cheekbones, nose and chin to create an all over glow. A light pink blush gives her complexion a rosy kick and she defines her eyes with subtle eyeliner. This is a great makeup style for ladies who don't like to go completely bare-faced.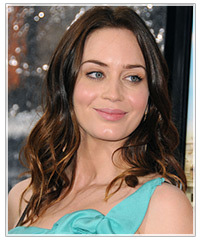 Emily Blunt is another celebrity who can pull off the dewy look with ease. Going for a softer look than Claire Danes, Emily keeps her face natural-looking by swapping traditional lipstick for a clear semi-gloss formula, and using a translucent pink blush on the cheeks.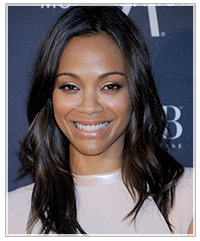 Zoe Saldana looks like a dewy princess in icy pink eye shadow, blush and lipstick. Although Zoe is wearing a full face of makeup here, the sheer pink colors make her look virtually makeup-free and glowing.
For even more helpful makeup hints, see our full range of beauty articles and beauty blogs. You can even try some virtual makeup on your own photo or our model using our Virtual Hairstyler!