The Right Bob Hairstyle for Your Square Face Shape
Find out which bobs to try, and which ones to avoid, based on your square face shape!
One of the most flattering and versatile hairstyles is the bob. It looks great in a short, medium or long hair length, can be worn curly, straight or wavy, and there is one to suit just about everyone - all you need to know is how to choose the right one for you!
The Right Bob for Your Square Face Shape
The most suitable bob hairstyles for a square face shape should feature all or some of the following:
A long length, particularly through the front.
Graduated in style/cut.
Soft, smooth lines.
Long Bob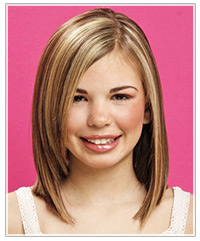 This long bob is perfect for adding length and a rounded appearance to short, square face shapes.
Graduated Bob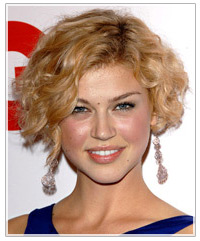 Due to its rounded nature, a graduated bob will soften a square jaw line.
The Wrong Bob for Your Square Face Shape
To ensure your bob hairstyle is suitable for your face shape, select a bob that does not have any of the following hairstyle features:
Is blunt in cut/style.
Features heavy bangs.
Has a short length that accentuates the jaw line.
Blunt Cut Bob with Heavy, Full Bangs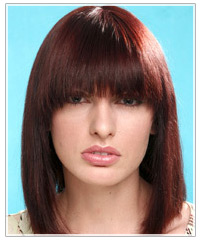 A blunt cut bob, particularly one teamed with heavy, full bangs, will only further promote the squareness of your face shape.
Short Blunt Cut Bob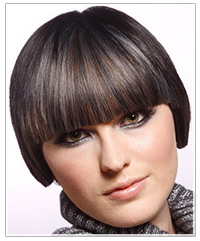 Because square faces have such a strong jaw line, any hairstyle that makes this the focus of your face, such as this short blunt cut bob, should be avoided in favor for longer, more rounded bobs that will flatter your jaw line.
Now that you know which bobs to try, and which ones to avoid, take a look at the great range of bob hairstyles that we have available in our hairstyle categories. To see if the bobs featured in this article will suit you, click on the images to try the virtual hairstyle on your own photo or our model.