More and more women over forty are wearing their hair long these days as they realize that being a certain age does not dictate how you should look. And to that we say, "Right on!!"
Unless your hair is very damaged, there is no reason to chop it off if you like to wear it long. The main thing to remember is that you need to give it extra TLC as you age, as your hair will lose its natural thickness and shine over time.
Some good ways to keep your hair strong and healthy are:


Cut out the junk food—sugary, salty and fatty snacks do not provide your hair with any nutrients and will leave it looking lacklustre.


Switch to organic products—chemical-laden hair products strip your hair of its natural oils and can give you a dry scalp. Organic products are much gentler and more effective.


Do weekly treatments at home. You can buy a deep conditioning mask at the shop, or use organic olive oil for an effective DIY mask.
Now that you know how to take care of your long hair after 40, check out these latest styles for some inspiration.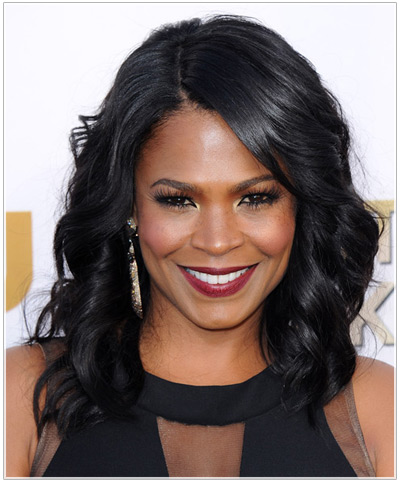 Nia Long is looking fabulous at 43 here thanks to her gorgeous hair and makeup (and her amazing genetics of course!) Nia's glossy hair is layered throughout which creates a nice frame for her face. This style would look great worn straight, but Nia's waves add extra bounce and body to her 'do while adding a soft, feminine touch to her hairstyle. This look can be achieved by first blow-drying the hair straight and then creating curls that aim away from the face. Finish it off with a light pomade or shine spray, which looks especially fantastic on dark hair!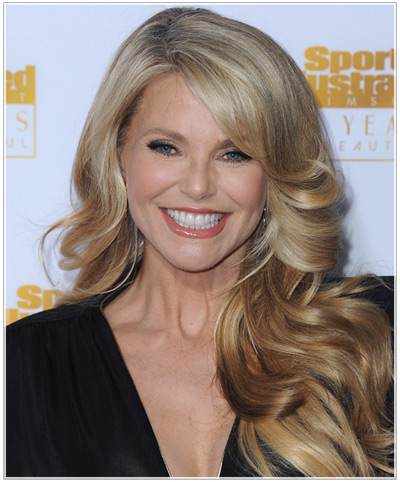 Christie Brinkley looks amazing from head to toe. Aside from the fact that she simply doesn't age, Christie knows how to rock her long sexy hair. She keeps the color natural looking with dark and light blonde highlights throughout, and has kept her cut simple with a few layers framing the face and throughout the lengths and ends. To copy her style, use large hot rollers to set your hair in curls. Roll the hair away from the face to get Christie's cute 'flick' at the sides. To pump up the volume, backcomb the roots at the crown, as seen here.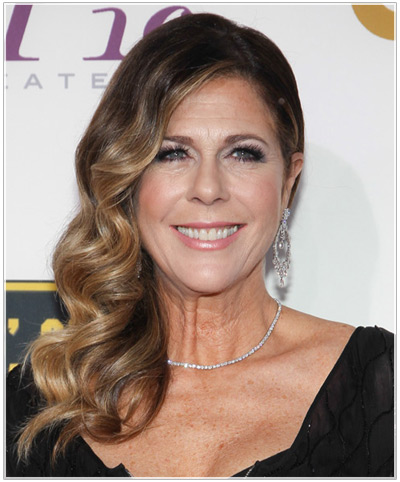 Rita Wilson is looking oh-so-glam in her side-swept goddess waves in this photo. This is a fabulous hairstyle for an evening event or special occasion and is a great way to show off a special pair of earrings, or your neckline! To get this look, first create a deep side part in your hair, then blow-dry it sleek and straight. Use a curling wand to create waves throughout your hair using one-inch sections. Once you are done, sweep the side of the part with less hair around the back of your head and pin it at the nape of the neck. Top it off with a shine spray and you are ready to roll!