The pixie cut really has come back with a vengeance, especially on the red carpets of Hollywood. Usually, a pixie cut on an actress denotes at attempt to be taken more seriously or create a disassociation with a long-running role—think Kaley Cuoco, Anne Hathaway and Charlize Theron as just a few examples. Lately though, pixie cuts have been showing up simply for fashion's sake, making this one of the hottest cuts of the season. Check out the hottest new pixie cut hairstyles below!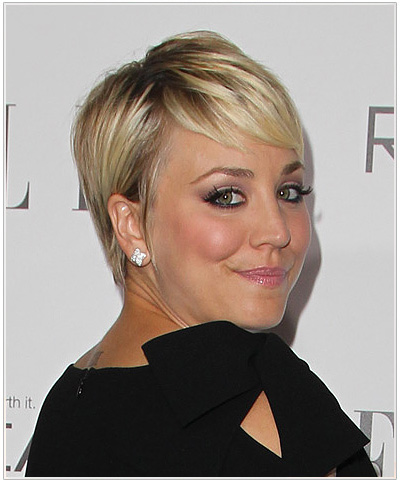 Kaley Cuoco's pixie cut gained her a lot of attention when she first debuted her shorter 'do and now she is really having fun with the colour and style as it grows out. Kaley's colour used to be dirty blonde with platinum highlights but now she has gone for an all-over platinum blonde, which looks amazing with her complexion. Bold monochromatic colours are a great match for the pixie cut and keeps the overall look simple and chic. As Kaley's hair grows out, she lets the top layers grow longer while keeping the bottom layers clean and tapered for a chic look.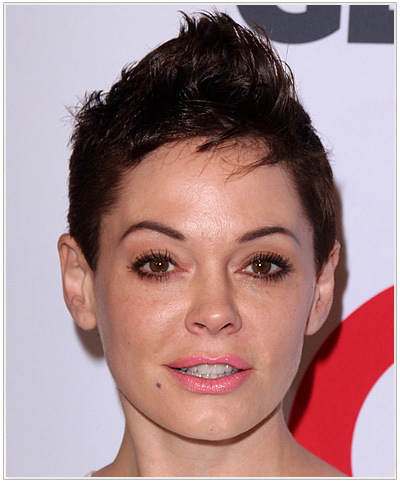 Rose McGowan also went for the big chop recently, but unlike Kaley and her chic 'do, she went for an edgier windswept look. This hairstyle is perfect for women who don't want any forehead coverage and who like to rock the bedhead look. To create this look, ask your stylist for short sides and a tapered back, with longer, jagged layers on top. Then to style, simply blow dry the hair upwards and use a sticky wax to style and hold it in place. Of course, if you wanted to go for a sleeker look then feel free to dry this 'do smooth and sleek, aiming the hair to the side. Rose's colour also works wonders for this hairstyle too. Her rich brown hair hue brings out her eyes while making her complexion glow. Pixies hairstyles are best worn with rich, bold colours so forego the highlights if you choose to get this 'do.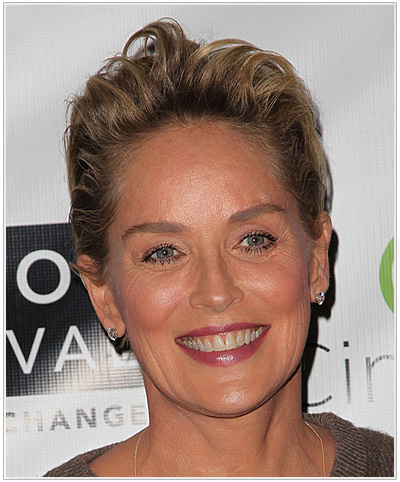 Finally, Sharon Stone shows us a classy-looking version of the pixie cut that will suit women with curls or waves in their hair. Sharon's hair has longer layers on top, with the sides and back being tapered close to the head. To style, she has used a small round brush to smooth the hair back, creating a gorgeous off the face hairstyle with a classy, sophisticated edge. Sharon's colour also looks fantastic with this cut. Unlike the two styles above, Sharon has added a few highlights but they are done subtly so it works flawlessly with her short cut. (Remember- bold, chunky highlights rarely work well with pixie cuts). She has started with a deep blonde base and added subtle sun-kissed highlights that give a warm glow to her hair as well as her complexion.
Which one of these pixie styles is your fave? Kaley's sleek 'do, Rose's edgy cut or Sharon's sophisticated short tresses? Check back next month for even more pixie cut hairstyles to choose from!