If you were born between April 20 to May 20, then you are born under the earthy, romantic and stubborn sign of Taurus. Just like the bull, Taurus women have their feet firmly planted on the ground. They love nature, material abundance and family life. But, don't get them upset or else you'll quickly find out where the saying "like bull in a china shop" comes from!
Physically, Taurus women have noticeably gorgeous skin and large, gentle eyes with long lashes. These women are the "earth mothers" of the zodiac and exude a calm femininity through their hair, makeup and clothing. Like most earth signs, Taurus women love high quality goods and luxury brands—they will be physically uncomfortable in cheap clothing and likely break out from drugstore brand beauty and makeup products.
When it comes to their hair, it's common for Taurus women to have natural curly or wavy hair. Often, there will be a lock of hair that will fall in the centre of the forehead, no matter how hard the bull lady tries to style it otherwise. Hairstyle-wise, Taurus ladies like to stick with classic 'dos and rich, luxurious colors. Let's check out some of the best Taurus hairstyles, as seen on Hollywood's celebrity bulls.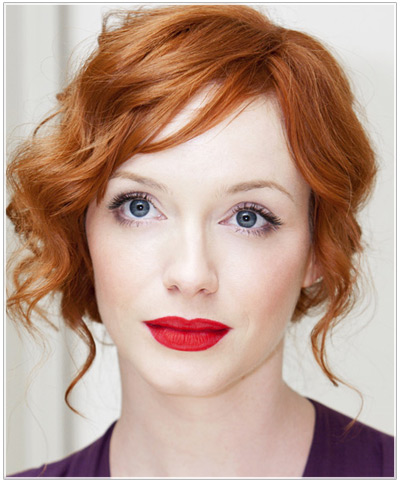 Christina Hendricks is a classic Taurus- just look at that radiant skin, large soft eyes and softly waved hair. She also has the classic Taurus strand of hair that falls in the middle of her forehead. Christina is working with her naturally wavy hair here, leaving some soft tendrils down to frame her face while the rest is swept up and pinned at the back. This is a gorgeous, classic hairstyle for the Taurus girl.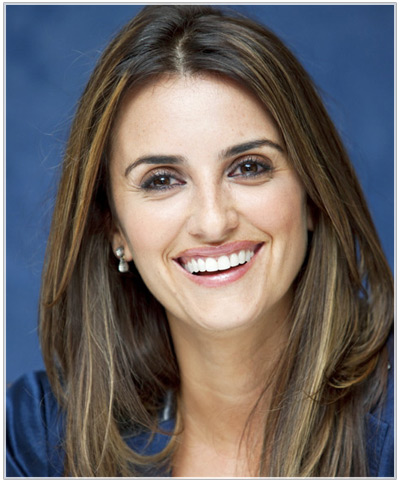 Penelope Cruz is another bull who always looks fabulous. Here, she is working a classic sleek hairstyle that shows off her glossy (and very thick!) brunette locks. This is a great look for Taureans who work in a corporate environment, which is very common for this sign (many tend to be bankers, lawyers and business professionals, for example). Penelope's hair is naturally wavy, and this cut would also work well with her natural texture if she didn't feel like blow drying it straight.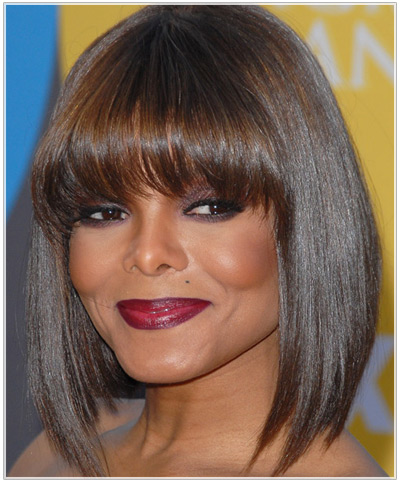 Taurus lady Janet Jackson knows how to bring out her bull beauty here, with this soft and chic bob. Taurus women usually look stunning with bangs and Janet is no exception. Her cut is a classic bob that gives her a timeless yet modern sense of style—just how Taureans like it!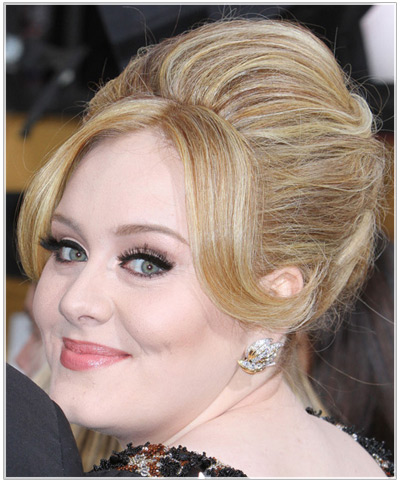 Finally, it shouldn't surprise anyone that Adele is a Taurus with that deep, soulful voice and radiant complexion! Adele is a fan of vintage hairstyles from the Sixties, especially high volume ones like this beehive 'do. Taurus women don't usually stick to vintage looks, but when they do, they are styled to perfection. For example, you won't see long, unkempt hippie style Sixties hair on a Taurus, but they will try out sophisticated looks from the same era, like Adele's bouffant.
As a Taurus woman, you certainly have a great canvas to work with when it comes to your hair and beauty. And, there are so many fashionable Taurus women in Hollywood that you will always have a steady stream of looks to grab inspiration from…if you're not too stubborn to change up your current look that is!
Happy birthday to all of the loyal and loving bull women out there!