There's nothing worse than spending hours primping and preparing your locks for a jaw dropping hairstyle only to have it ruined by your fine hair being unable to create or sustain any volume. There are a few tricks-of-the-trade you can try, however, that will banish flat, lifeless locks and pump plenty of volume into your 'do!
Fine Hair Volume Tips: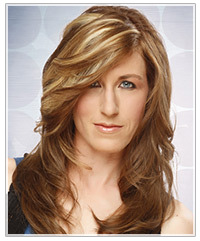 Wash with volume injecting shampoos and conditioners. If you find your hair lacks any sort of lift then try these products day-to-day. If your hairdo is for a special occasion then definitely include them when preparing your hair for the event.

Add root boosting products. After washing your hair, or on dry hair, work some volumizing hair mousse into your roots and then mist in some texturizing spray before blow-drying or styling. These products will add lift, thickness and grip to your fine hair.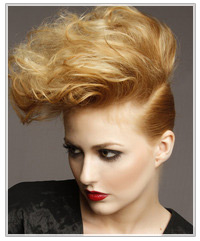 Use a round or paddle hair brush when styling your hair to promote lift. If you're blow-drying your hair, pull your hair up at the roots with your brush while aiming the nozzle at your roots for an extra shot of volume.

For the ultimate hair volume, straight after blow-drying a section of hair, wind your hair into a large Velcro hair roller and then allow it to cool. Once you hair is cool, set your locks free, run your fingers through your hair and enjoy the volume!
As you can see, by washing and styling with the right hair products and using some expert brush and blow-dryer tips, adding volume to your fine hair should be cinch! Start practicing these tips with many of the great hairstyles we have available today and enjoy a volume-filled look every time you style.