Two words sum up 1970s hairstyles: Farrah Fawcett. Sure, the 1970s was also about Abba, the Vietnam war and wild "flower power" hairstyles, but everybody knows Farrah Fawcett's long layered hair from Charlie's Angels. The massive impact of Fawcett's long layered look has made it "classic hair" that has continued to make waves in hair fashion ever since the 70s.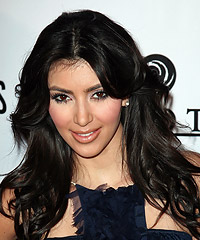 Long layered hair has become one of the most popular hairstyles today, worn by heaps of different celebrities in heaps of different ways. Just check out any picture of Kim Kardashian. There's no doubt her hair's got that 70s long layered feel to it. Another great example of Farrah's continuing influence is Miley Cyrus' latest hairstyle. And don't forget Beyonce's full and flaired-out look too. She proves how a long layered look is the right hairstyle for her hair type and texture (naturally thick hair).
A Classic Hairstyle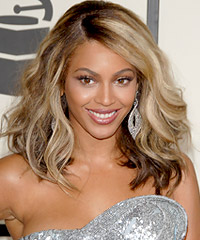 So why hasn't this hairstyle fizzled out after nearly 40 years? Like the bob, it's classic and versatile at the same time:
Depending on how you wear it and where you part it, the long layered look can be versatile and suit any face shape, yet still look highly original.
Wear it with maximum volume from root to tip, or keep the fullness from the mid-lengths to the ends.
It's a style that can work with all hair types.
It can easily be re-created with a good blow-wave or hot rollers.
It looks great straight, wavy or curly.
It's perfect as a casual and formal hairstyle.
Hot vs. Not
Like any style, it's still possible to get the long layered look wrong. With classic hairstyles it's harder to get them wrong... but it's still possible. Take a look at these two examples:

HOT: Miley Cyrus
Her length is long and sassy, with perfectly dressed waves and curls to balance out body and fullness.

NOT: Cindy Crawford
She got the haircut right, but needs to define the waves and balance out the body and bounce. A bit more styling advice would have helped here.
How to Make Long Layered Hair Work for You
This is a great hairstyle, a classic, but here are my biggest tips. The secret to making long layers work for you is how you dress your hair:
Anyone can have a blow-wave with layers flicking out full of body of bounce- and that looks great- but if you want to be a knock-out, try defining the flicks with hair styling products suitable for your hair type and texture.
It's always good to part your hair and add volume according to your face shape.
Bear these points in mind and you'll easily look like you've just stepped out of a salon, or even better, like you share the same hairstylist as Farrah Fawcett, Beyonce and Miley Cyrus.