If the hair texture of your curls and waves is stopping you from styling your hair in different ways, try these options to get a great look that will make the most of your beautiful texture and give you a finish that looks fabulous!
 
Down and Loose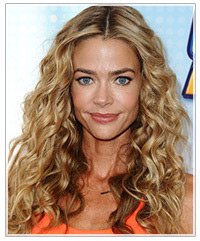 If your curls have a great shape to them then the ideal way to show them off is to tame your texture using the right frizz-fighting hair styling products and to let your locks loose. You still want a light feel so opt for light-weight styling products that will enhance the shape of your curls or waves but won't make them greasy or weigh them down. Using a centre hair part, as seen here, is also a great tip because is will frame your curls around your face shape and help them to fall into place.
 
Side-Styled Braid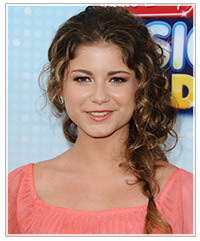 Styling your hair into a look that keeps your strands together and off your face is a go-to-style when you have really out of control texture, but that doesn't mean your finished look needs to be boring or has to hide away the great features of your curls and waves. By loosely braiding your hair and allowing just light sections of your textured strands to be left out around your face, you'll get the benefits of keeping your texture tamed, but will also create a look that highlights your curls and waves in a fun, simple yet stunning style.
 
Polished to Perfection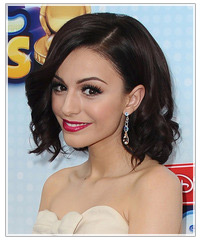 This option does require you to break out the heated styling tools, but the finish is worth it! You'll actually need to straighten your curls or waves to get the polished-to-perfection finish of this look. Once your hair is straight, introduce your hair texture back through the ends with a curling wand. The key to this look is glossy strands and perfectly formed curls in the mid-lengths and ends, so aim for those features.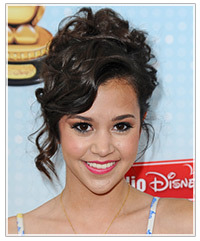 For an updo that isn't boring, curly and wavy textures are the way to go. Your waves will add volume and lots of soft, pretty texture to the finish of any updo. This option piles the twisted curls and waves on top of the head for a elegant, classic look that won't date. Just keep the strands around your face as free from frizz as possible and enjoy this look the next time you need an elegant evening hairstyle option.