Cancer women are the archetypical mothers of the zodiac. They radiate warmth, comfort and security to all those who know them—Princess Diana is the perfect embodiment of a Cancer woman. They are blessed with large, radiant eyes that are usually almond-shaped and slightly slanted up at the outer corners. They are known for their round or heart face shapes, along with their brilliant smiles—some fabulous features that can be brought out with typical Cancer hairstyles.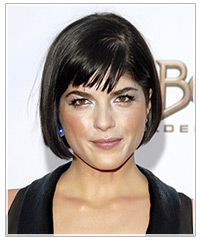 Selma Blair's neatly tapered jaw-length bob hairstyle is a fabulous short look for Cancer women. It frames their prominent eyes nicely, while their heart or round face shape will benefit from the angle created by the slightly longer length in the front. Cancers can sometimes have large round foreheads, in which case a side-swept fringe like Selma's can balance the face out.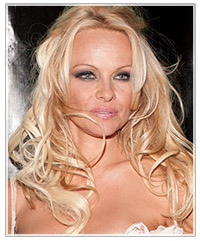 Pamela Anderson shows another flattering way for cancer women to wear their hair. Her long blonde locks look lovely with romantic waves added in. She has kept her bangs parted in the middle and brushed to either side, but she could benefit from a side-swept fringe to balance out her facial proportions (see above re: large round foreheads).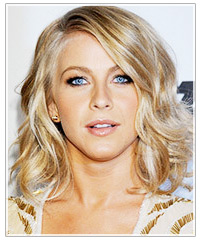 For an in-between length, copy Julianne Hough's "faux bob". She has curled and pinned her hair into a shoulder-length bob which looks fabulous on her face shape. Cancer women with long hair can easily copy this look, and women that already have medium length hair can simply add some loose waves like this Cancer babe.