While the right makeup can give your face and overall look a flattering finish, it can also highlight and bring out the best aspects of your hair color. To give it a try, copy one of these great looks!
 
Brunette Hair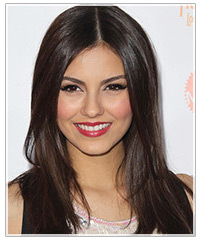 The key to bringing out the best in your brunette hair is playing to the strengths of your skin tone. Ensure your foundation matches with your complexion color and doesn't look too light as this will clash with your darker hair color. Add a pop of color with some pink blushed cheeks and a deep pink lipstick shade. Brown earthy shades of eye shadow blended well is the perfect accompaniment for brunette locks, as is lashings of black mascara to help your eyes stand out.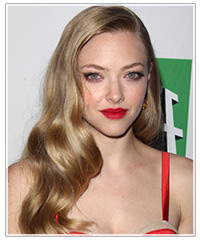 A blonde hair color, especially if it is a muted tone such as this wheat blonde shade, works extremely well when you choose a focus makeup feature. The most foolproof focus feature for most to master is lips. Choose a lipstick shade that suits your skin tone and downplay your cheeks and eyes to create the right balance. Red lipstick is a classic look, as is teaming it with a blonde hair color-it's very old Hollywood!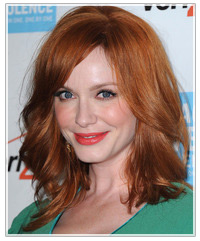 A red hair color looks fantastic with a dewy complexion so ensure that you use a foundation that isn't too warm (unless your skin tone calls for it) and you'll be able to achieve a very peaches and cream type finish. Pink makeup colors can clash with red hair, so opt for peach or orange based blush and lipstick options (as shown here) and you can't go wrong!