Recently, there has been one hairstyle on the red carpet that has been worn by so many celebrities we just had to do an article on it. The hairstyle is not particularly hard to do or complicated, but it is one of the most flattering ways a girl can wear her hair. Plus, it works on almost all lengths and hair textures, and it only takes minutes to do. So what is this "ultimate red carpet hairstyle" we are talking about? It's none other than the simple, elegant and understated side-swept hairdo. Check out how these ladies flaunted this 'do on the red carpet recently and decide which one is your favorite.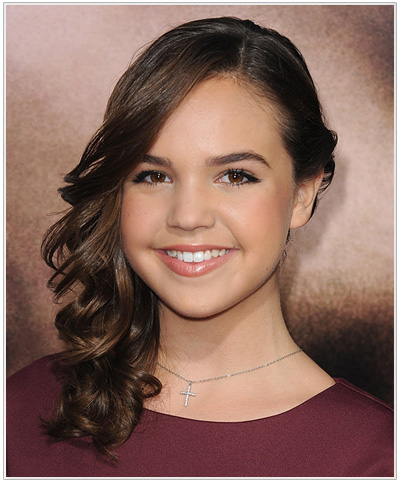 Bailee Madison revved up the cute factor when she wore this particular 'do. This curly style would suit all hair lengths from the chin down, since the curls create a lot of volume. To create this look, wash and blow-dry your hair and part your hair on the side. Then, using rollers or a heat styling tool such as a curling wand or iron, curl small sections of hair starting from the front and moving around the head. Do not brush the curls out or separate them in any way. Then, sweep the side with the less hair around the back, twisting it slightly as you go and pin it into place at the nape of the neck.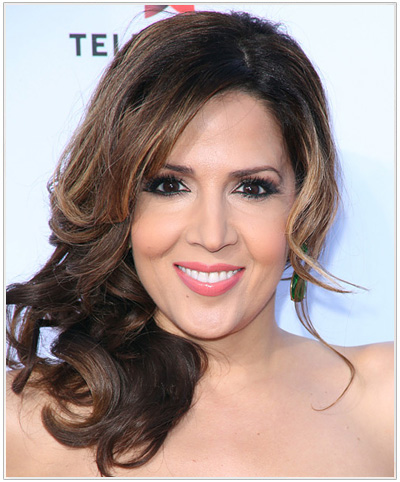 Maria Canalis opted for full-on face framing layers when she wore the side-swept hairstyle at this recent red carpet event. This is a great option for women who prefer to have their face framed by layers and/or a long fringe to provide some coverage and contouring. Maria has also amped up the volume in the crown here for an ultra glamorous look. To get this particular take on the side swept hairstyle, wash your hair and add root-boosting mousse to your hair before blow-drying. Concentrate on building volume in the roots while curling the lengths and ends with a round brush to create sleek ringlets. You can also use rollers if you prefer. Add more volume to the roots by backcombing them, add your part and then sweep the side with less hair around to the back and pin in place. Make sure to leave your layers and fringe out for a feminine finish to this hairstyle.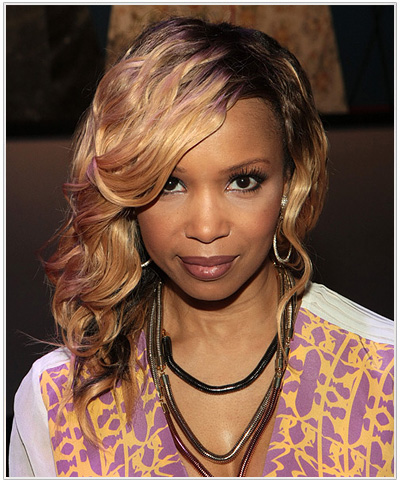 For the ladies who love to add a bit of edginess to their evening 'dos, check out Elise Neal's take on this elegant hairstyle. Adding violet tones to her blonde tresses not only matches her top but gives this hairstyle and extra dose of cool. This is a great option for ladies with naturally curly or wavy hair—just let your natural texture shine through and sweep the side with less hair around the back and pin into place. Feel free to leave a tendril out à la Elise, to frame your face and also give this hairstyle a cool, unkempt look.

These celebs have modified this trendy hairstyle to suit their personal image and sense of style. Which one is right for you—Bailee Madison's cute 'do, Maria Canalis' glamorous high volume 'do, or Elise Neal's funky style?
You need to be a member to post comments. Sign up Or Login