Sagittarius women are open, honest and gregarious; they love life and it shows in their face. Typical Sagittarians have high foreheads, large round eyes and nicely arched eyebrows. They are always on the go and are often very sporty, but like any other girl they love to get glammed up. After all, Sagittarians are the partiers of the zodiac.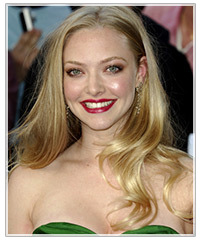 Saggies often like to wear their hair long because it's low maintenance. Amanda Seyfried's long glossy locks look fabulous with a simple centre hair part and some loose tousled waves added to the ends. Copy Amanda's technique and make sure there is some hair volume at the crown of the head so your hair doesn't look too heavy.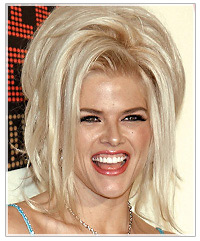 Anna Nicole Smith was definitely a party girl, and rocked some ultra glamorous looks. This bouffant hairstyle is perfect for super-confident Sagittarius women who want to be the life of the party. Create this bouffant with loads of backcombing first, then sweep it up and pin it on the back of the head near the top. Leave lots of layers hanging down around the face, and be sure to use a strong finishing hairspray!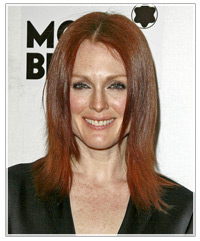 For a more conservative look, Archer women can copy Julianne Moore's sleek layered hairstyle. It's simple, elegant, and can be done in minutes for those Sag women who can never sit still!
You need to be a member to post comments. Sign up Or Login