Gemini women are one of the luckiest in the zodiac—it's common that they look at least five to ten years younger than their actual age, and are blessed with sparkling eyes and good facial symmetry—just look at Gemini celebs Natalie Portman, Kylie Minogue and Lauryn Hill. What does this mean for their hair? For one thing, they can pull off the most trendy, youthful and fashion-forward styles well into old age. Gemini's love change, so more often than not they will be constantly changing their hairstyle, length and hair color. Take a look at the following hairstyles currently worn by Gemini women.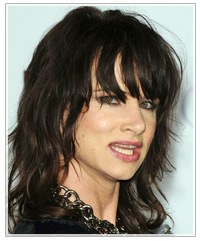 Actress-turned-rock-chick Juliette Lewis wears the perfect example of a medium length Gemini haircut. It's modern, edgy and in a word, super-cool (and she pulls it all off nearing 40)! Juliette's dark brown shoulder-length locks have been heavily layered all over to enhance her messy waves. Her fringe has been cut long to skim her eyes, which completes this rock chick look.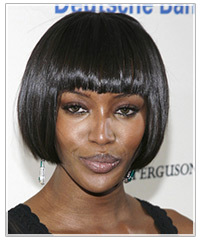 Gemini is the sign of the messenger or page, so it's no surprise that this sign can flaunt the pageboy bob with ease. Gemini Naomi Campbell's blunt jaw-length bob with a straight fringe is youthful and modern looking, and it provides a fabulous frame for those sparkling eyes.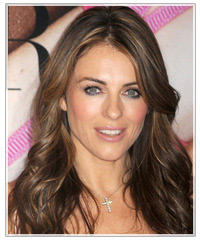 For a longer Gemini look, copy Liz Hurley's style and add loose flowing waves for a youthful, feminine finish.