Astro Hairstyles: Happy Birthday Aries!
Style your hair according to your Aries star sign traits!
If you were born between March 21 and April 19, then you are a bold and energetic Aries! Known for your direct and honest disposition, Aries are looked up to for their drive, honesty and endless energy. The Ram is the "child" of the zodiac, so while Aries can be formidable people, they are also known for being selfish, competitive and impulsive at times—it's just all part of the dynamic Arian energy!

The Aries woman in particular will be recognizable by her lean, athletic body and her striking eyes. Aries women will look directly at you with their piercing eyes and will have a sense of boldness to them. They can also have a prominent brow line and nose, and their hair is usually thick, shiny and luxurious, just like the coat of a ram. The hair is prone to have lots of red undertones to it. These ladies are always on the go and will usually sport and athletic look, but they can do city chic just as well.

If you are an Aries, check out some of these hairstyles that would be ideal for you, as modelled by your fellow Rams.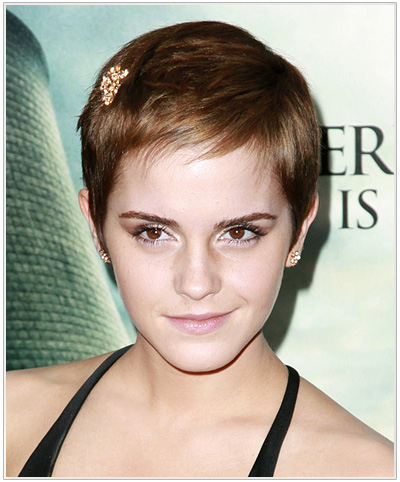 Check out Emma Watson's Aries stare in this photo! She is representing the typical Ram woman here with her piercing gaze, fabulous bone structure and her reddish brown hair. This short cropped 'do is perfect for the feisty Aries lady, as it is a low maintenance 'do for working out and being active, plus it shows off the face and head which is the body part that is ruled by this star sign. Emma has added a cute clip to her pixie cut, which is a good way to dress up this 'do for a night out.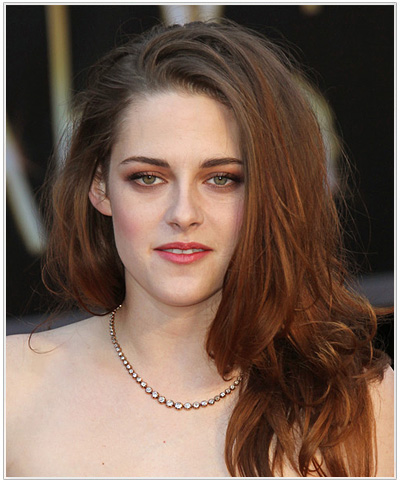 Kristen Stewart has a reputation for being surly and childish at times, which are some of the darker characteristics of an Aries. Personality aside, she does have those gorgeous Ram looks and locks to flaunt, which she does so here in true Aries style. Kristen has the typical Ram red tones to her hair and her tresses look thick, glossy and full. The only styling that is needed here is some root boosting curls and some volume added in the crown through backcombing for a sexy tousled look. The Aries woman can pull off bombshell hair without a hitch so give this one a try for your next night out.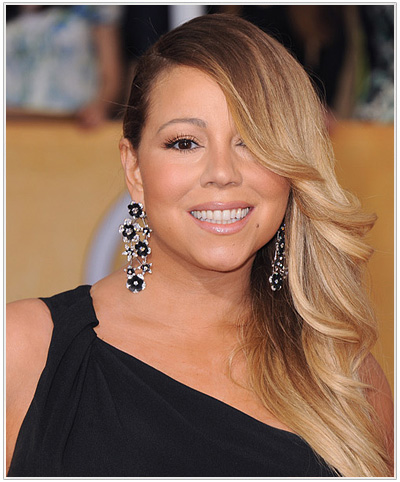 Mariah Carey doesn't hide the fact that she is a diva- showing that she is 100% Aries! Mariah's Ram-bition and drive got her to the top of the music industry and she still carries on building her success decades later. She is looking youthful as ever and loves to work her full locks to the max, with lots of layers, curls and colour. Here, Mariah has lightened up with a soft blonde ombre shade and has created a cool peek-a-boo effect with her long side-swept fringe. Aries women typically look great as blondes so give this shade a try if you want to lighten up.
As you can see, Aries women naturally turn heads wherever they go not only for their beauty but also for their strong and dynamic presence. To all of the energetic and captivating Rams out there, happy birthday!