If you were born between January 20th and February 18th, you are lucky enough to be born as an Aquarian. People born under the sign of the water bearer are known for being unconventional, intellectual and more than a little aloof! They often have a wide circle of friends and acquaintances but they tend to keep a cool distance from everyone, except for a small group of trusted close friends. Aquarians are truth seekers and will have a million interesting stories to share with you. Combined with their witty and charming disposition, this makes a water bearer person very coveted in social circles.
 
The Aquarian woman in particular can be identified by her lively, electric nature. She is one woman that can turn heads without even trying—there is just something different about her! Appearance-wise, water bearer women will be on the tall side and have a distant, dreamy look in their eyes. The hair is usually blonde or brown with eyes that are green, blue or grey. The hair will have a silky appearance and is straight in most cases, and their foreheads tend to be high and/or wide. They have fabulous arched eyebrows too.

Here are some of the best Aquarian hairstyles, as seen on some of Hollywood's hottest water bearer women!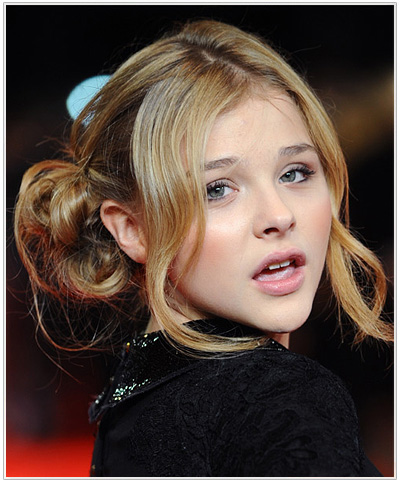 Chloe Grace Moretz is the perfect Aquarian here with her eccentric hairdo and facial expression! Chloe's oval face shape looks great with this quirky 'do, that can be created by first adding waves to the hair, then making a bun on the side. The layers left down in the front give this up-do a cool and casual feel—which is exactly what the Aquarian ladies are all about.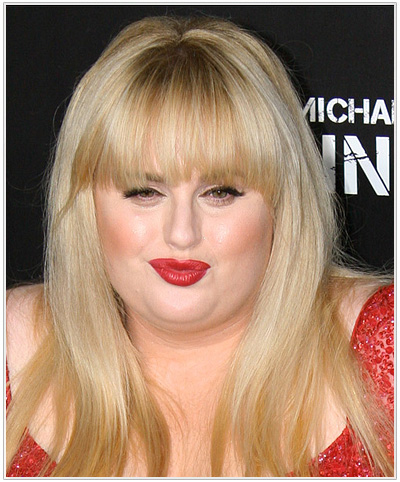 Rebel Wilson is working her long, silky locks here that really show off her Aquarian nature. The typical Aquarius will have silky smooth hair, which looks fantastic in a simple long hairstyle with bangs. Rebel's hair has been softly layered to make the most of her hair texture and create an overall soft and feminine look. Her arched bangs look fabulous with her face shape and are a great way to camouflage a high Aquarian forehead.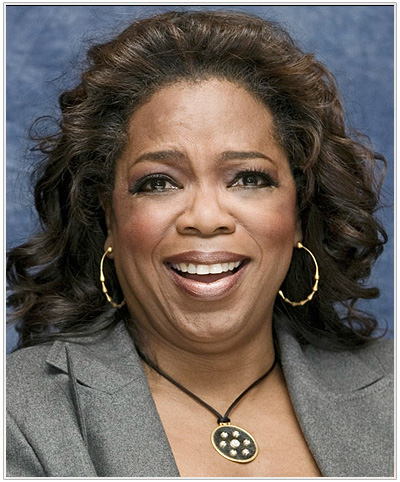 Like many Aquarius women, Oprah started her empire based on her humanitarianism and gift of the gab! Here, she is looking polished and professional in a typical unconventional Aquarian way. Her hair has been curled into corkscrews away from the hairline, creating a gorgeous look that sweeps the hair off her face and creates a fresh, open look. This is one 'do that professional water bearers may want to try out.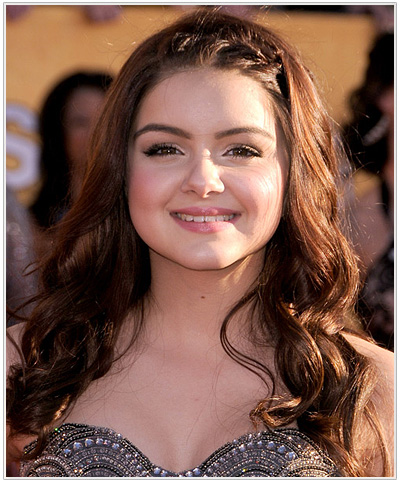 Ariel Winter is a dark-haired Aquarian beauty who jazzes up her straight locks with curls and braids. Here, she is wearing the classic Hollywood waves that are usually seen on the red carpet, but she adds a twist in the typical Aquarian way to stand out from the crowd. In this case, it's a beautiful braid across the hairline, which brings all of the focus to her face. Water bearers have a great forehead and eyebrow area so 'dos like this should be used to show them off.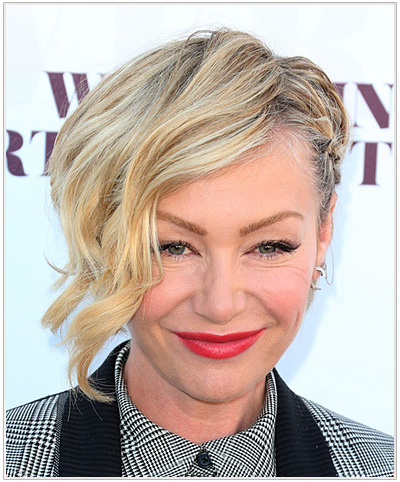 Portia De Rossi is another water bearer woman with great eyebrows and a high forehead that adds to her look. This short curly hairstyle works well with her face shape and features, while adding extra volume and body to her silky straight hair. The large corkscrew curls that cascade across her forehead and the braids on the opposite side make the perfect 'do for those Aquarian women who like to wear funky hairstyles with a twist.
As you can see, Aquarian women always look polished and trendy regardless of the occasion. From casual to formal, these ladies will always find a way to be different or stand out from the crowd. To all of the original and fascinating Aquarians out there, happy birthday!