If you were born between January 20- February 18, you are born under the freedom-loving, independent and futuristic sign of Aquarius. Aquarius women are known for their open and intelligent personalities and are always surrounded by a large group of friends. Aquarian women live to connect with people and are rarely the wallflower or loner type.

Appearance-wise, Aquarian women are said to be the most beautiful of the zodiac next to Librans. They are known for their dreamy eyes, long necks and graceful bone structures. These women don't really have a signature hairstyle or look because they love change. They can go from looking like a polished princess one day to a beatnik hippie the next, and pull each look off with ease. One thing is for sure though—an Aquarian's hair always turns heads!

Here are some of the best Aquarian hairstyles, modelled by some of the most famous Water Bearer women in Hollywood. If you are an Aquarius, you may want to try these looks out for yourself.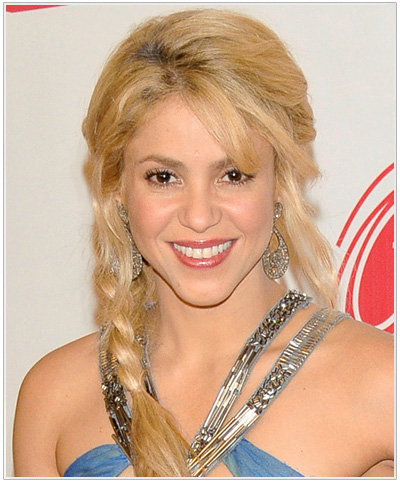 Shakira is the archetypical Aquarian here with her eye-catching blonde locks styled in a modern goddess-like hairdo. Like most Water Bearer women, Shakira has a high, broad forehead so her side-swept bangs suit her face perfectly. Her wavy hair looks loose and effortless styled into a low braid, with a few layers framing her face. This hairstyle is an ideal choice for Aqua ladies as it is feminine with just a hint of that bohemian look that they love so much. Bonus points go to Shakira for the blue and silver dress—these are excellent colour choices for Aquarian women.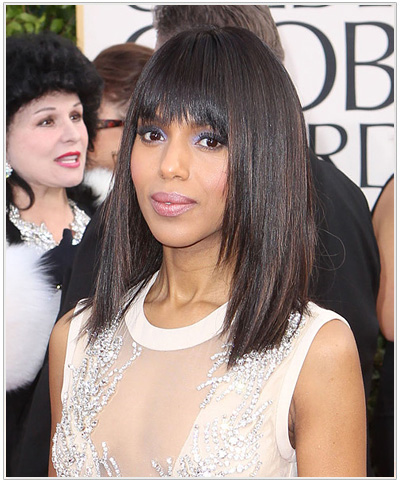 Kerry Washington is another Aqua woman that knows how to work her features. Kerry has the typical high Aquarian forehead to contend with, but this long fringe balances out her face superbly. Her sleek, layered haircut is a gorgeous choice for Aqua ladies as they love modern, futuristic looks. The jagged layers and eye-skimming fringe brings out their fabulous bone structure and they'll love the trendy look of this hairstyle. This is a versatile cut that will work with Aquarius' need for change on a daily basis. Wear it up, down, curly or straight!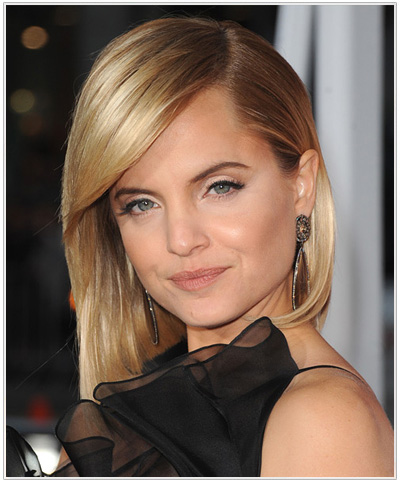 Mena Suvari is a true hair chameleon, which is so typically Aquarius! She's had brown, black, blonde, red, shaved, long and short hair, and never falls into a style rut. Here, she is flaunting a more classic look for Aqua ladies—a shoulder length bob with a long side-swept fringe. This is a great haircut to downplay a large and/or broad forehead while bringing out those electric Aquarian eyes. Water Bearer women are also known for their fabulous shoulders, so any shoulder-skimming hairstyle is a winner.

Whatever hairstyle an Aquarian chooses, they will always make it their own in some way. They are often the ones to wear trends before it catches on with the mainstream crowd, especially when it comes to colour. These women are individualists and love funky looks, and are constantly updating and evolving their style.

Happy Birthday to all of the Aquarius beauties out there!