The fun that you can have with hair color isn't limited to just one overall color. Vibrant shades, natural tones and hair color effects achieved with highlights and other chemical processes will allow you to create some really fantastic looks - just like the ones below!
Hair Color Contrast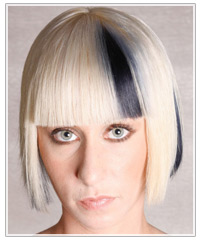 If your hair is a nice solid cut and you're looking to inject some interest, why not try mixing a basic solid hair color with a flash of contrast?
Adding strips of black hair color throughout this platinum blonde shade really adds spice to this medium length 'do and creates a very striking finish.
Color Enhanced Curls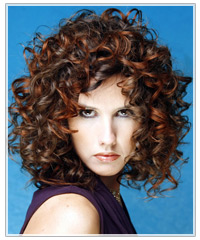 The secret for curly hair that pops is making sure the curls are well defined.
By adding dark copper highlights throughout this shiny brown hair color, the curls get even more definition and the result is a fantastic look!
Funky Hair Highlights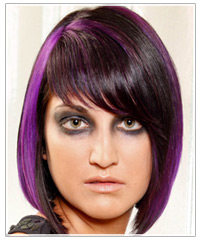 These days, highlights can be added to your hair in every hair color and thickness imaginable.
Adding thick purple highlights to various sections of this dark hair has created a colorful look that isn't too out there and perfect for you to try next time you want to add some oomph to your mid-length hair.
Two-Tone Hair Color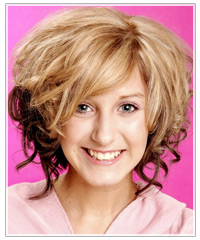 One way to get the best of both words is to try two-tone color!
By pairing a blonde hair color with a brown hair color, or any two colors of your choice, you can create a fun look that's full of variety.
For even more hair color inspirations, check out these medium length haircuts (and many more) by taking a look at our range of hairstyles.
And if you're not happy with the hair color, or if you want to try something more drastic or subtle, visit our Virtual Hairstyler to change the color to one of the 50 great shades that we offer!