The types of products used to create a hairstyle can make all the difference and ensure that your hairdo lasts all day, all night, or both!
Hair Spray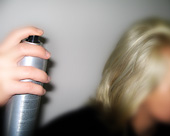 Great for creating hold, volume and body, and controlling fly-away strands.
Product Placement: Use on dry hairstyles as a finishing product to hold and maintain shape. Don't concentrate spray in one particular area or you'll end up with one stiff, artificial looking section.
Perfect For: Upstyles.
Hair Product Tip: Spray hairspray onto your hands and then run over your strands for a natural look with staying power.
Moulding Cream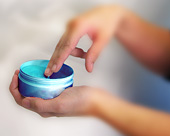 Allows you to twist, mould and sculpt your hair into different looks.
Product Placement: Use on dry hair for a great finish. Use on damp hair for texture.
Perfect For: Texturising, especially short hairdos.
Hair Product Tip: Styling products work best when warmed slightly with your hands before being applied to your hair.
Moisturizer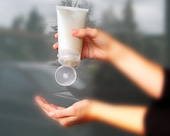 Will combat frizz and control dryness.
Product Placement: Use throughout your hair.
Perfect For: Curly and frizzy hair.
Hair Product Tip: Don't apply too much or you'll risk overloading your hair and weighing it down.
Straightening Balm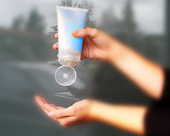 Great for straightening and adding shine.
Product Placement: Run throughout your lengths before straightening your hair with a blow-dryer or straightening iron to give you straight, smooth locks with less time and effort.
Perfect For: Straight, smooth styles.
Hair Product Tip: Use a straightening balm that also doubles as a heat protector to look after your locks when using heating tools.
Lacquer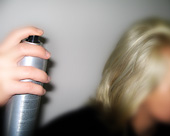 Gives a firmer, stronger hold than hairspray.
Product Placement: Spray over your entire finished 'do for great hold. Spray directly into roots to create volume.
Perfect For: Upstyles. Extreme styles which require a firm hold.
Hair Product Tip: Unlike hairspray, hair lacquer also adds shine to your hair as well as hold.
Need a hairstyle to try these products with? Take a look at TheHairStyler.com's library. We have 1,000's of hairstyles for you to chose from, including, straight, wavy, curly, short, long, upstyles, medium length, men's, celebrity and salon styles!