There's nothing worse than finding a great layered look, going to the hairdresser to have it cut, and then being disappointed by the results. Because layers have the unique ability to transform the look and shape of your hair, the final results are often either really great, or really bad.
To know if the layered look that you fancy will turn out the way that you want, consider the following:
Your Hair Type and Hair Texture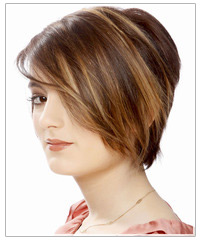 Make sure it's right for layers. Some hair types can be tamed beautifully by the introduction of layers, while others may turn into an unflattering mess. If you're not sure, speak to your stylist before they get out the scissors and ask if layers are right for you.
Layer Placement
This is similar to knowing if your hair type will take layers well. Misplaced layers, or layers added in the wrong areas of your hair can create an unflattering shape. Getting it wrong could spell disaster, while getting it right will give you a stylish result and great looking hair.
Maintenance and Styling
Depending on the type of layering, your hair type, styling needs and lifestyle, a layered haircut may be more work than a non-layered cut. Consider the styling you'll need to maintain your look, and how often you'll need your layers re-cut before going ahead.
Hairstylist Communication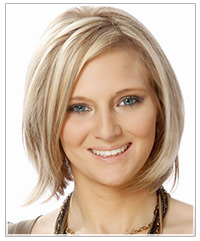 Make sure your hairstylist knows exactly what kind of layers you want, where you want them and what you're hoping for. Showing pictures of the layered hairstyles that you like will get your point across in the most visual way, and ensure that you and your stylist are on the same page.
Be Open to Other Options
In the end, if your hairdresser advises that layers are not for you, ask them for other options or suggestions about the type of style you can sport. You may not get the layered look you had your heart set on, but you may get something similar or something even better!