If you were born between February 19th and March 20th, then you are a dreamy, mystical Pisces. Known as the daydreamer of the zodiac, Pisces women are imaginative, gentle and nurturing souls who have deep, hidden emotions. They are often artistic people and can easily get lost in music, film, dance or art. Pisceans are curious about the mysteries in life and will be prone to believing in faeries, ghosts and any other mythical creature.
When it comes to their appearance, Pisces women will give the impression of a watery goddess. Their complexions are soft and clear and their eyes are large and deep. Like a mermaid, they may have long flowing waves or curls in their hair, and often have dimples in their cheeks. They will prefer to dress in soft shades of green and blue and dislike tight or constrictive clothing—they keep it soft, flowing and feminine. On the other hand, Pisces women like to incorporate their love for fantasy and drama and may prefer to wear elaborate clothing and makeup that resembles a costume at times. The mermaid woman's style is ever-changing and evolving, depending on her moods and feelings at the time.
If you are a Pisces woman, check your best hairstyles, as seen on some of the leading ladies of your sign.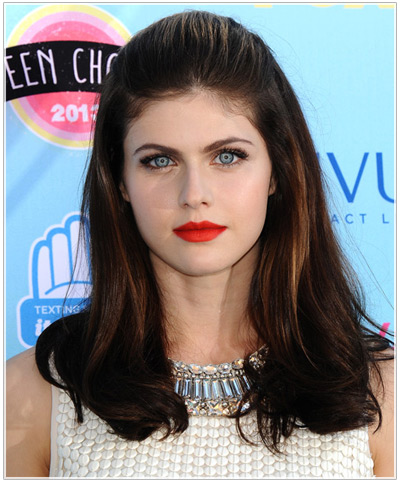 Alexandra Daddario has the typical Pisces look: clear complexion, large (amazing!) blue eyes, full lips and thick wavy locks. This hairstyle is perfect for all of the mermaids out there as it is sweet and feminine, with a touch of Sixties fashion (Pisces women love anything from past eras). This style is easy to achieve: simply blow-dry the hair sleek leaving some curls in at the ends. Then, backcomb the crown at the roots and sweep it back into a half updo.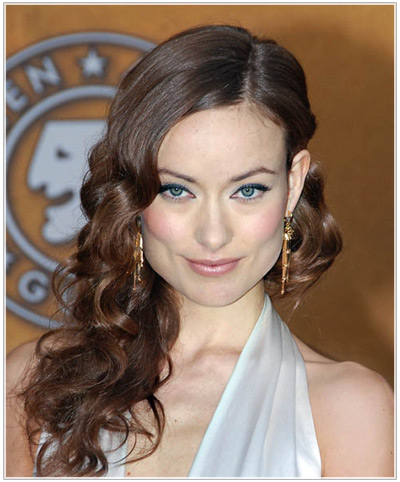 Olivia Wilde is working her mermaid waves here in this gorgeous half-do. This feminine and ethereal look is perfect for Pisces women and can be styled in minutes. Use a curling wand to perfect your mermaid waves and then simply pin one side back behind the ear and you are ready to go! Olivia's stunning blue Piscean eyes are highlighted with this hairstyle, and her vintage style white gown is the perfect Piscean outfit!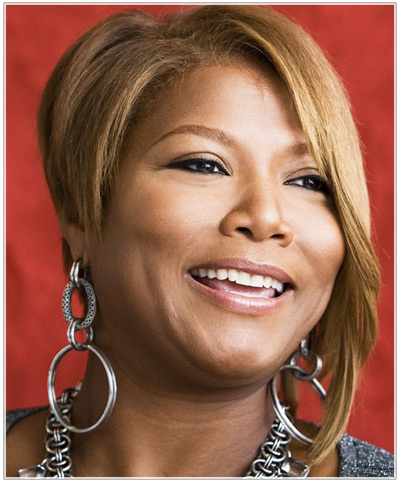 Pisces women can do short and trendy hair too! Queen Latifah shows off her glowing complexion and soft features with this graduated blonde bob. This is a fabulous haircut for Pisces as it creates a bit of mystery with the side swept fringe and has soft, wave-like layers around the face. Pisces women like to look unique, even eccentric, and this asymmetrical bob will definitely set them apart from the crowd. Queen Latifah adds a style bonus with her silver jewellery, which is Pisces' favorite metal.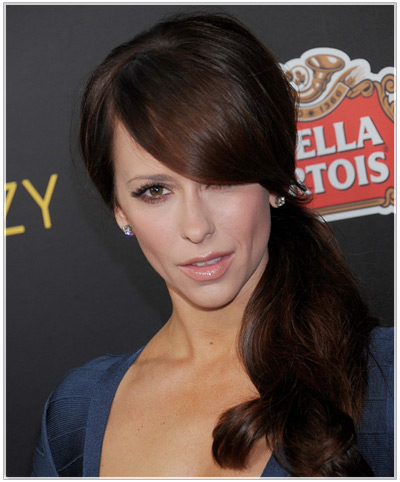 If Pisces ladies fancy wearing their hair back, this style from Jennifer Love Hewitt may be just the thing. Pisces women love drama and mystery, so this heavy peek-a-boo fringe will make them feel sexy and seductive while the long, wavy side ponytail cascades down one shoulder. This sophisticated ponytail will work for day or night and will make the Pisces woman feel feminine and beautiful.
Pisces women are style chameleons but will always maintain a soft and feminine appearance. They are the "feelers" of the zodiac and their appearance is just one way that they will artistically express themselves.
Happy Birthday beautiful Pisces!