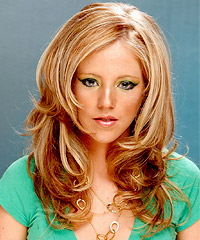 Layers are an ideal way to balance out your face shape. They can soften heavy jawlines, add width to narrow faces and make rounder faces appear longer. They will also give you an idea of how you will look with different hair lengths.
The good thing about layers is that they need very little maintenance if they are cut right and will hold up well, even when growing out.
They are a great option to use to perk up soft waves and to get rid of the heaviness that can weigh curls down. They will also make it easier for your strands to bounce, coil and bend. Shorter layers on top and through the back of your hair will also encourage your hair to move more freely.
Layers will not only add volume to fine wavy and curly hair types, but will also take the heaviness out of thick hair. And in long hair, layers will allow the ends to move and fall into a natural shape. Layers will also add a new dimension and angle into any type of cut.
For great styling impact, team color with layers by strategically placing color throughout your layers so that the color will flash though your hair and define your layers.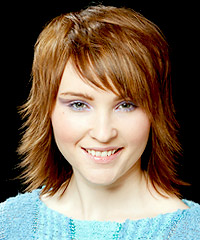 Narrow Face:
If you have a narrow face shape, start layers at brow level and work down along your cheekbones to open your face up.
Round Face:
Those with a round face shape should try short layers that go from your brow to jaw line, or medium to long layers that go from your chin to your jaw line to break up the circular look of your face shape.
Square Face:
For a softening effect on square face shapes, play down your strong jaw line with wispy layers from your cheeks down.
How layers are organized in various lengths in different parts of your hair determines the actual outcome of any hairstyle and your hairstylist should be able to give you sound advice based on your hair type, hair texture, face shape - and above everything - your lifestyle. Your job is to give them a starting point, such as a good description or picture of what it is that you like.
Do you want to give layers a try? Take a look at TheHairStyler.com's hairstyle library to find the right layered hairstyle for you!