Wearing your hair up everyday is a great way to get some variety into your look while keeping your hair out of your face. If the only idea you can think of is to pull your locks back into a ponytail, however, then you're missing out of some very easy updos that are suitable for everyday wear and a cinch to style. Check out some great options below!
 
Top Knot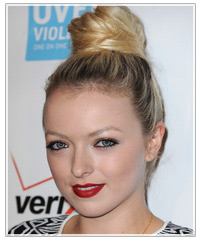 One of the best trends this year was the top knot. It's easy-to-style and only requires you taking your lengths and piling them on top of your head and securing them in a bun. The other great thing about this 'do is that styling can be as neat or as messy as you like. This option is perfect for a quick style on the run or for those who find more elaborate styling too fiddly and time consuming.
 
Loose Bun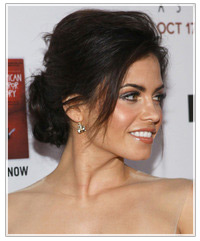 Buns tend to look formal when styled sleek and smooth, so if you like the idea of a bun but don't want to look like you're on your way to a wedding, style your bun loosely with hair pins and ensure your roots have plenty of volume in them. Styling your hair so it's not slicked down to your head will make the finish much more casual and suitable for everyday wear to any type of event.
 
Pretty Plaits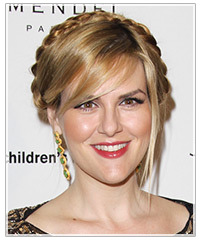 Perfect for a date is an updo that involves plaits or braids. This idea only requires you to create one plait that is long enough to wrap from one side of your head to the other, or two that can be pinned together at the crown if your hair is medium length. The plait or braid is worn like a headband while the rest of your locks are secured into a bun at the nape of your neck or the back of your head. If you need this look to be a little more fancy then add some decorative hair accessories.
 
Side-Swept Fun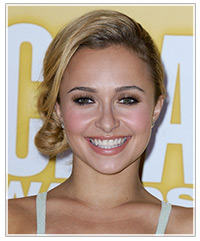 Most updos pull your hair into a style that hides all of your strands at the back of your head. If you want to be able to see your locks then a side-swept updo is the look for you! To keep it casual and suitable for everyday wear, make your updo a cute knot, as seen here, and pull some strands out around your face to make a pretty frame.