Librans are full of charm, social grace and femininity. Just like the scales that represent this sign, Libra's facial features are very symmetrical and balanced. They are known for their beautiful faces, but their dimpled mouths are their trademark features, and should be shown off with a great haircut!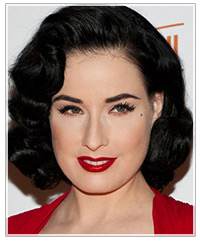 Libra women look fabulous in "Old Hollywood" hairstyles like Ms. Dita Von Teese's Forties-inspired waves. Her perfectly coiffed raven black hair has been set in hair rollers, with lots of volume in the front and crown areas of the head. A glamorous Libra look.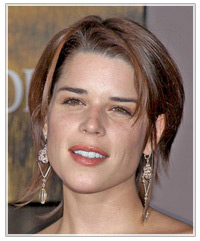 Neve Campbell's short hairstyle will suit Libra's who like no-fuss styles that bring the focus to the face. This short layered bob hairstyle draws the attention to Neve's eyes and smile and of course those dimples!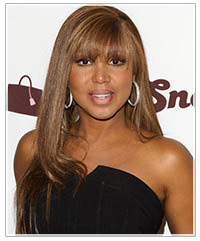 Libra Toni Braxton looks gorgeous with her hair long and super shiny. Her bangs have been cut to skim her eyes, making the most of her high cheekbones and full lips.