The Latest Hairstyles for Oblong Face Shapes
Check out these hairstyles that are best suited for Oblong face shapes!
If you have an oblong face shape, you'll know that it can present some challenges when it comes to finding the right hairstyle. Oblong faces are more long than they are wide, and typically have a narrow appearance to them. As an oblong, you'll want to reduce any excess length in your face and add some bulk and body to add width. You may also have to contend with a high forehead and prominent chin, which are common features with this face shape.

In general, you will want to avoid severe centre parts, stick straight long hairstyles that can create further length, and styles that bring attention to your forehead. A fringe is an oblong's best friend! To get an idea of what suits your face best, check out these latest hairstyles that are best suited for oblongs.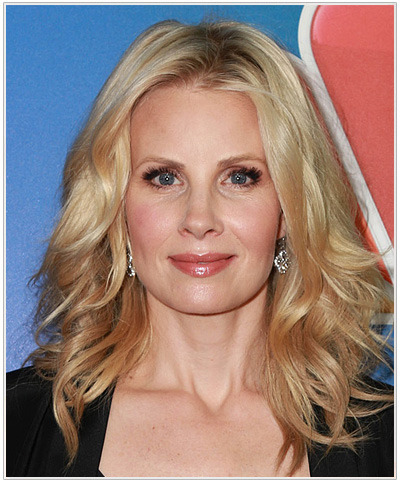 Monica Potter has the right ideas going for her oblong face with this layered medium length style. Having excessively long hair is a no-no for this face shape, but a collarbone skimming length strikes the perfect balance. Monica's layers that have been waved add some nice body around the face, and the outward direction of the curls add to that, so use this technique if you are an oblong and want to add waves or curls to your hair. This 'do could be improved with a side part and a grown out fringe that sweeps across the forehead.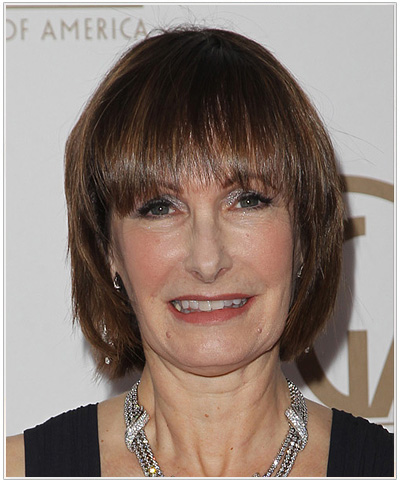 If you have an oblong face but prefer shorter hair, then this is the way to do it. Gale Anne Hurd has a bob that ends just past her jawline with a wispy fringe. Her cut has been layered all around the front and sides to create a sculpted effect that reduces any excess length in her oblong face and covers a high forehead. The hair has been blow dried in a rounded fashion to create more width in the face while creating a frame around her cheek and eye area. Give this one a try if you want to go short!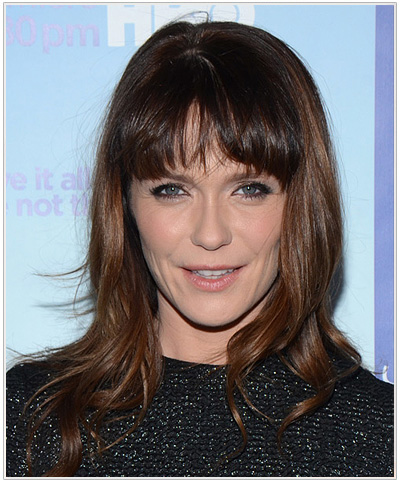 Kate Aselton is wearing a stunning cut for oblongs here, with an arched fringe and softly curled layers. Oblongs look great with soft curls or waves in their mid-lengths and ends, which look even better with a thick fringe. Kate's fringe does a great job of framing her face nicely without being too harsh looking, thanks to the choppy ends and fine layers throughout. If you are an oblong, go for a similar fringe for best results. To get Kate's soft curls, use a curling iron on medium to low heat on the ends.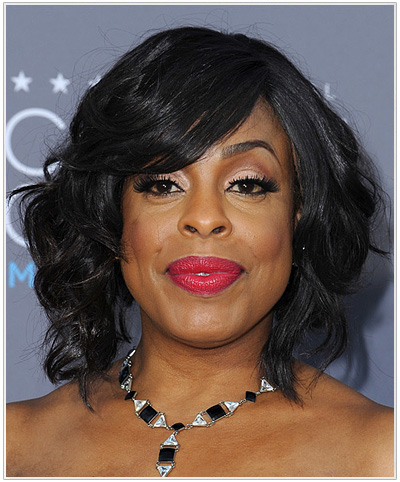 And finally we have Niecy Nash, who makes the most of her Oblong face shape with ringlet curls and a deeply parted side swept fringe. Niecy has a graduated long bob that is shorter in the back, which flatters oblong face shapes. The front has been layered for a nicely tapered look and when curled, provides ample body and bounce. Nicey has the right idea with her fringe too—oblongs look great with a flat fringe that sweeps across the forehead.
These are just a few of the best hairstyles for oblong faces—check out more here!