If you were born between December 22 and January 19, then you are lucky enough to be born under the star sign of Capricorn. This sign, represented by the sea goat, is a down-to-earth, luxury loving sign that values hard work and material success. Cappie girls are all about the finest things in life, and tend to look like a million bucks on a daily basis. This isn't to say they are materialistic and shallow. In fact, they are quite the opposite. Cap women want to make their own way in life and will work hard for everything they have, and in that case, they should have the best of everything!
Appearance-wise, sea-goat women tend to be slender with well-shaped bodies and very dainty legs, ankles and feet. Their skin, like all the earth signs, is clear and radiant, and they have very strong teeth; you'll know a Cap woman as soon as you see her million dollar smile! When it comes to their hair, sea-goat women tend to have hair types of two extremes—either thick and wiry or thin and silky. It is usually medium to dark in colour as well.
Check out the best hairstyles for Capricorn women below, as modelled by some famous sea-goat ladies themselves!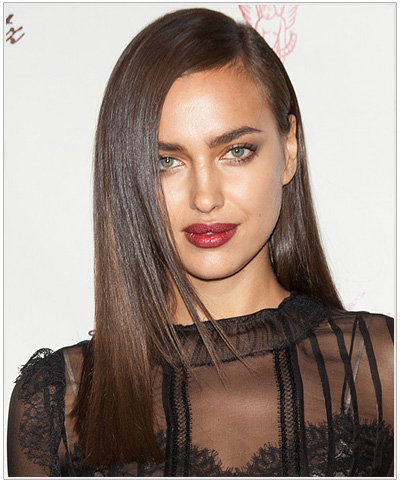 Irina Shayk looks every inch the Capricorn lady here with her luminous skin, large eyes and that shiny sleek hair! Irina has the thicker type of sea-goat hair, which she has styled with a killer blow-dry and deep side part. This plain but elegant 'do suits the Cap woman perfectly because they are all about no-nonsense hairstyles that exude pure class. (You'll never catch a Cap in garish hair colours or juvenile looking styles). Irina's earthy brown colour is 100% Cap-approved too!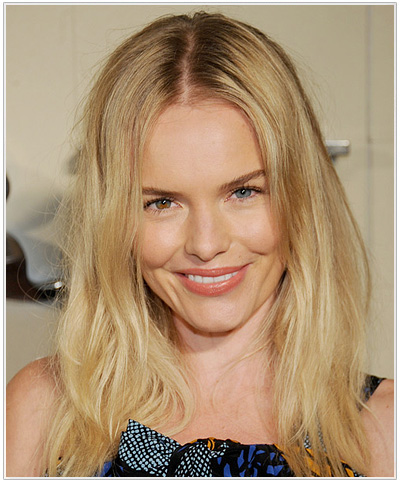 Kate Bosworth is a fair-haired sea-goat who has gone for a simple beachy look here. While Cap women do have a reputation for being all about business, they can pull off casual looks too and have a very good sense of 'city chic'. Kate's effortlessly cool 'do is perfect for a Cap woman on her day off or for any casual situation. Caps tend to have a bit of natural wave to their hair so this 'do can be created in an instant with some curl enhancing or sea salt spray.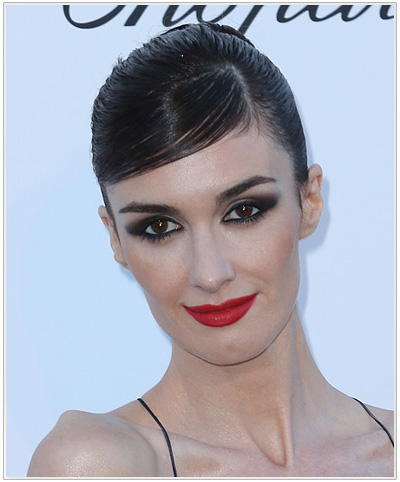 Capricorn women, even with their awesome sense of humor, often get the bad rap of being the taskmasters of the zodiac. They may not be strict and serious 100% of the time, but they can certainly pull off 'uptight' hairstyles with ease. Think slicked back buns like Paz Vega's here, tight ponytails and any other 'do where the hair is pulled back in a tight fashion. Use some gel like Paz to get that ultra tight and slick look.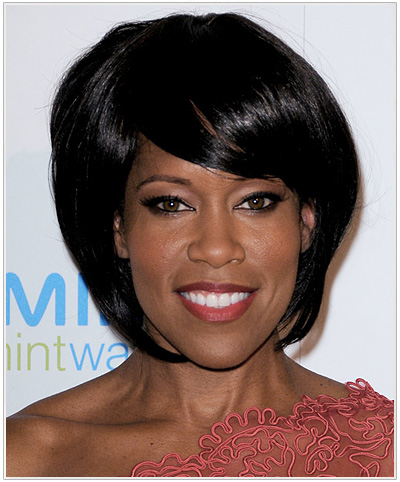 Here, Regina King is working that professional, no-nonsense style that Cap women are known for. Her sleek and shiny black hair is worn in a voluminous but perfectly coiffed short hairstyle with a side swept fringe. The jet-black colour looks fabulous on her, as it should—Cap women are notorious for wearing dark earthy colours on a regular basis, especially black.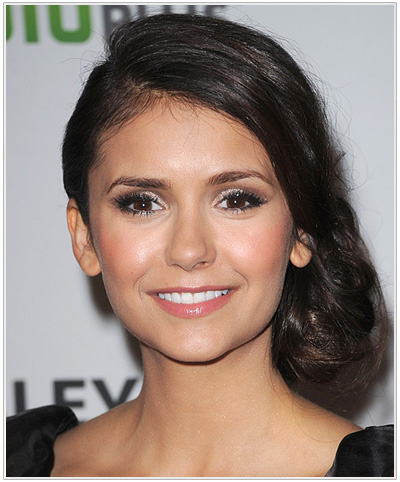 Sea-goat ladies also love a good demure-looking 'do. Here, Nina Dobrev is flaunting a gorgeous, classy low bun that is just perfect for Cappies. This hairstyle is ideal for those sea-goats who have thick and/or wiry hair and need a sophisticated way to tie it back. The side low bun is a great option for all those formal events that the Cap lady loves to attend!
As you can see, sea-goat women are the sultry sophisticates of the zodiac. To all of the classy, strong and successful Capricorns out there- Happy Birthday!