Welcome to a new feature for The Hairstyler in 2014— Astro Hairstyles by star sign! Each month, we will post a little treat for all the ladies celebrating a birthday and who need some specific hair advice tailored to their star sign. Our first feature of 2014 is dedicated to all of the earthy and elegant Capricorn women out there- Happy Birthday! Keep reading below to find out what hairstyles and colours are perfect for you this year.

Capricorn Woman Overview:
Capricorn women are known as the career-climbing powerhouses of the zodiac. They are ambitious, powerful and very good with money. They also have a wicked sense of humour and are probably the most grounded and loyal people you could hope to meet.

Typically, Capricorn women have slender bodies and a very earthy sense of beauty about them. Cap women are known for their beautiful teeth, silky hair and gorgeous brows- Capricorn Kate Middleton is the perfect example of these traits. They may struggle with a wiry texture of hair or thin hair that is common in this sign as well. So, without further ado, let's check out what hairstyles are best for Capricorn women in 2014!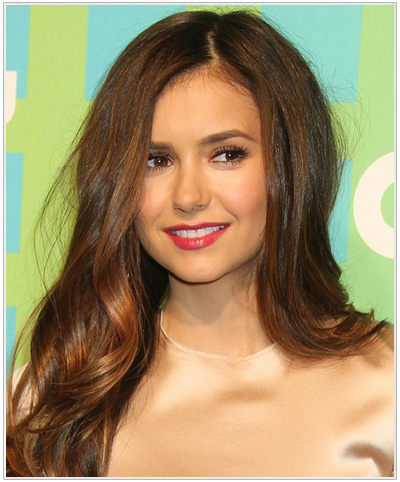 Nina Dobrev has the same birthday as Kate Middleton (January 9) and the same features- thick glossy hair, beautiful brows and a gorgeous smile. While these two don't suffer from the typical Cap problem of thin hair, they do have the wiry/textured hair that the sea-goat ladies are known for. If this applies to you, then Nina's look is perfect for you. Keeping your hair long and classic is a great option that will suit both your hair type and classic personal style. This look can be achieved at home with a hair dryer and rollers, or by getting a top-notch blowout at the salon- a favourite pastime of Cap women!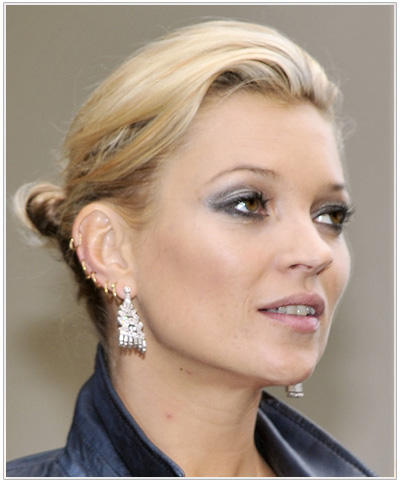 Kate Moss is the epitome of Cappie class with her stunning looks, but let's face it, her hair has never been her strong suit. Here, she manages to work with her thin hair by pulling it back into an elegant chignon- perfect for Cap women who need to pull their hair back for day or night. Copy Kate's style and sweep the fringe back off your face rather than parting it for a classy finish to this chignon 'do. The diamond earrings are a fabulous addition for Cap women too.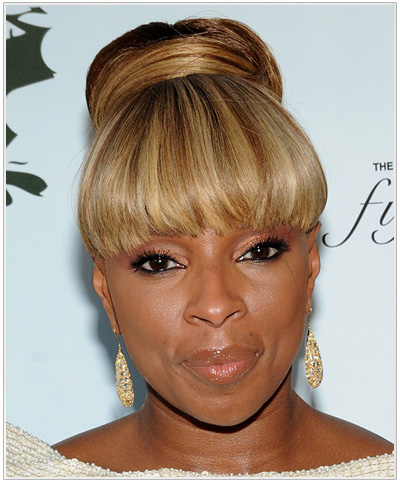 Mary J Blige is another successful Cap woman that knows how to work her features. Here, she flaunts a classic topknot and blunt fringe to highlight her amazing bone structure and those deep, dark eyes that Cappie girls are known for. This look can be achieved at home easily by wrapping the hair into a topknot and drying the bangs with a small round brush. If you have short hair, a hairpiece would work here also.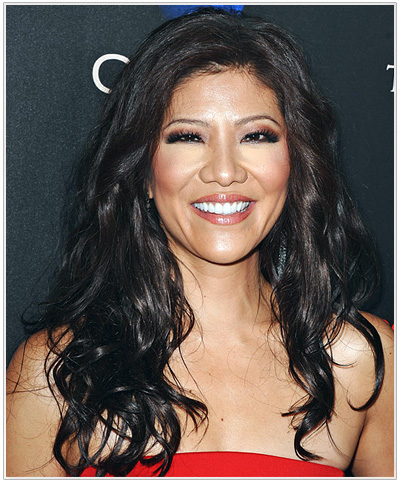 It's a well-known fact that Capricorns actually reverse age, and look better with time. Just take a look at Julie Chen. With every year that passes by she looks even more youthful and glamorous. Here, Julie has embraced her Cap hair by wearing it long and wavy, letting its natural gloss and sheen be the mane attraction. Julie has thin hair like most of her Cap sisters and uses extensions to fill it out, as seen here.

Hair Care Tips for Capricorn:
- If you are a Cap women, make sure to use a weekly intensive hair mask to keep your locks looking strong and glossy.
- Avoid cuts with too much layering and go for blunt edges if you have thin hair.
- Stick to classic hairstyles that will mesh with your sophisticated image, but don't be afraid to embrace your reverse aging and try out longer, more youthful hairstyles as you mature.