Teenagers often grab their style inspiration from popular celebs who wear cutting-edge fashion, makeup and hairstyles. The only problem is, sometimes as a teenager you just want to look "normal" rather than copy Katy Perry's blue hair or Lady Gaga's (insert crazy look here). For some day-to-day styles, have a look at our style gallery for teens.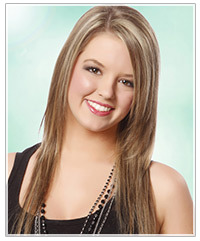 Our model here wears a long, straight style that is perfect for busy teens on the go. This hairstyle has lots of layering which frames the face, and subtle blonde highlights brighten her natural shade up.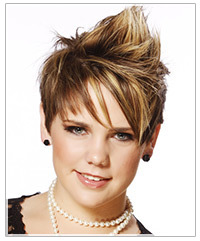 This model wears an edgier hairstyle that is ideal for trendy teens. This haircut is cut close all around the sides and has longer layers on top that can be worn up or down, which will suit the many moods of a teen!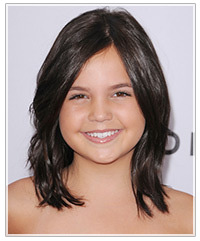 For teens who like medium length hair, Bailee Madison flaunts an easy, modern style that is easy to copy. Her hair is cut just past the shoulder with long layers added throughout for some added bounce. This cut works for straight, wavy and curly hair and will suit any teen.