The hairstyles on the red carpet have taken a step back in time lately. Although the big trend has been to revisit styles from the Eighties and Nineties, now the big thing is to go back even further to the disco-inspired Seventies. From Farrah Fawcett inspired layered 'dos to heavy rock star fringes, this decade is definitely back on trend. Check out these celebs who have recently embraced this look and rocked it! If you are looking for something new to wear on your next day or night out, try one of these hairstyles and channel your inner disco diva!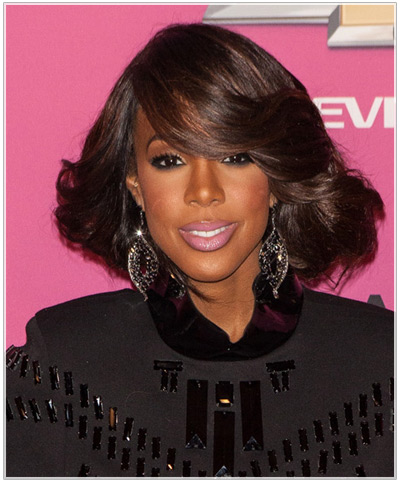 Here, Kelly Rowland is looking fabulous in a flipped out bob and long fringe. This hairstyle will suit diamond, oblong, square and oval face shapes and brings special attention to the eyes with a peek-a-boo fringe. Note: this hairstyle has a lot of volume and width at the ends, so if you are always trying to hide your jawline, this hairstyle is one that you may want to pass on.
On the other hand, if you love the disco-queen vibe of this hairstyle, here's how you can get it. First, you will need your hair cut into a bob that falls just above the shoulder, with long layers throughout. The fringe should be angled to one side and end just past the cheekbone. To style this 'do, you will need to create most of the volume in the ends. To do this, use a round brush that has a one-inch barrel to add curl as you are blow-drying your hair.
Dry each section from the root downwards and then curl the ends out away from the face. If you prefer, you can use hot hair rollers for this step instead, wrapping the section from the bottom and twisting it away from the face. Once the curls have set, unroll them and then comb the hair out, adding slight backcombing throughout the ends to fan the curls out. Keep in mind that you'll need a high-hold hairspray to keep this fabulous Seventies-inspired 'do in place for those long boogie nights!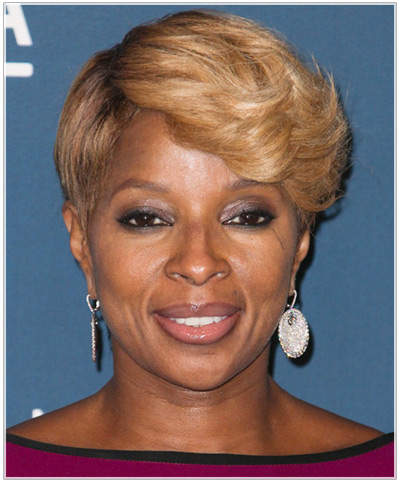 Rocking a similar look, here is Mary J. Blige in a short 'do with a Seventies twist. Mary J. has a short, tapered haircut that is longer on one side of her part. This haircut suits women with oval, oblong, square and triangular face shapes best and will take regular trims to maintain the shape. The fringe of this hairstyle is cut on a diagonal to skim past the eye on one side and give a peek-a-boo effect.
To style this in true Seventies fashion, use a small round brush (one inch barrel or smaller) to first blow-dry the roots up to add hair volume, then dry the lengths and ends sleek, flipping the ends up to finish. Make sure to concentrate cool air on the ends while you are curling them to help them set in place. Once you have finished, use hairspray to make sure this sculpted 'do stays in place. Mary J. has gone extra glam by coloring her hair a dramatic light blonde shade, adding extra style to this 'do.